The Sandy Hill Mob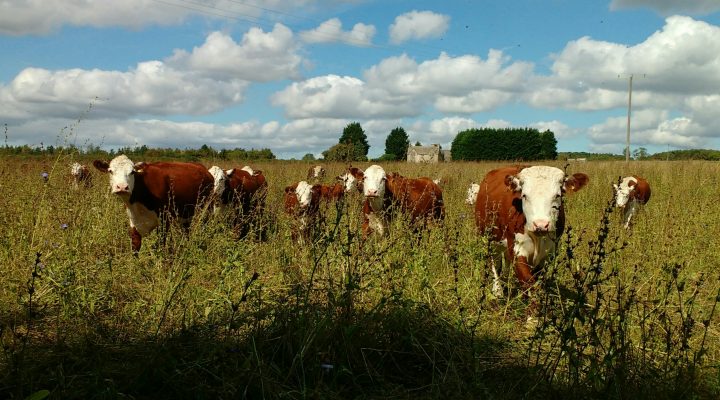 We are Matt and Laura Elliott, first generation, tenant farmers on a beautiful 110 acre farm on the National Trust's Sherborne Estate in the Cotswolds. 60 acres of the farm was previously arable land which has been planted with a diverse herbal ley which we will slowly be helping to revert to semi-natural limestone grasslands through our grazing practices. The remaining 50 acres is parkland; permanent pasture dotted with ancient oaks.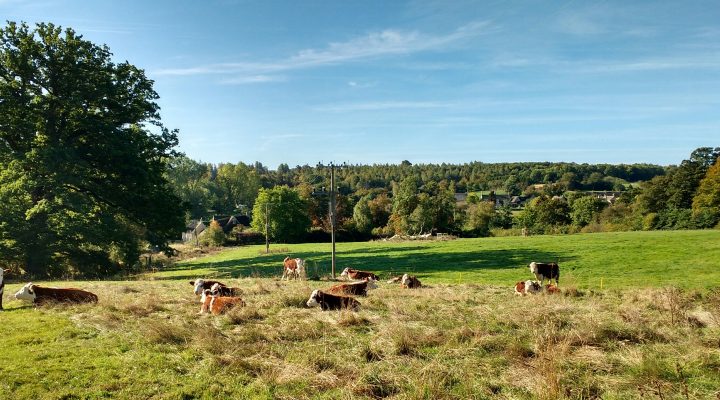 We have a fine herd of pedigree Hereford cattle that we are raising simply on grass, wildflowers, herbs and hedgerows, with access to plentiful hay in winter time.
In order to improve our pastures, we are mob grazing our cattle meaning we're moving the herd regularly and the pastures get long periods of rest between grazing. This is helping to increase the diversity of wild flowers and grasses, increasing the organic matter of the soil and allows our pastures time to recover. This is all good for the health of the cattle and our soil and increases the natural biodiversity. We are committed to raising our livestock to the highest welfare standards.
We sell our beef direct to customers after 3-4 weeks hanging and if you are interested in finding out more please sign up to our mailing list  or get in touch, we enjoy talking about what we are doing on the farm.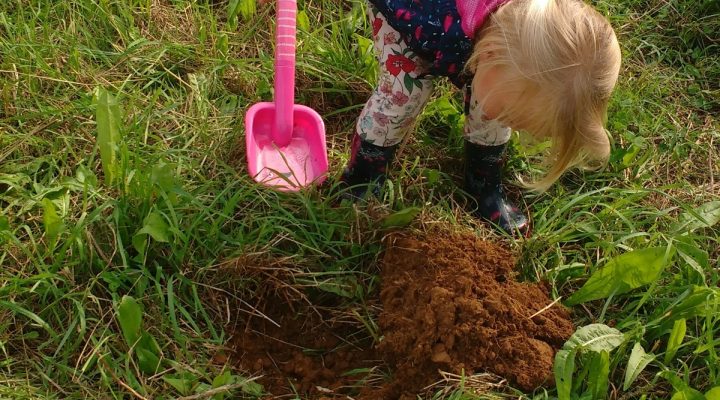 Contact Details
Address: 50, Sherborne, Cheltenham, Gloucestershire, GL54 3DH England
Telephone: 01451 844229
Mobile: 07890 853 506
Email: elliott.farmers@gmail.com