A Turner & Sons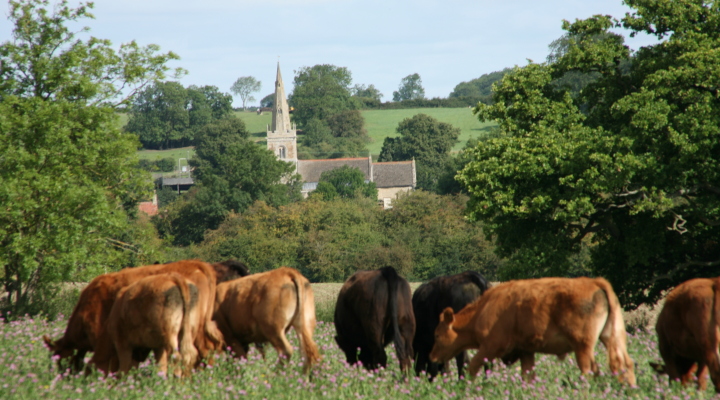 Situated in the village of Little Bytham , near Stamford in Lincolnshire, The Grange is a 100ha mixed farm run by John and Guy Turner. The farm was converted to organic production in 1999 and the wildlife and environmental benefits are further enhanced by Entry-Level and Higher-Level stewardship schemes.
In addition to the cereal crops produced for human consumption, the farm supports a beef suckler herd of around 100 animals based exclusively upon permanent and rotational pasture. There are a variety of breeds represented within the herd, including native Red Poll, Hereford, Aberdeen Angus breeds, which live alongside two famous French breeds - Limousin and Saler –both of which are extremely well-suited to the pasture-based system and its rich clover swards.
The Grange is run as an "open farm", not just on one Sunday, but throughout the year and an extensive permissive footpath is maintained to allow visitors to enjoy the farm as it changes through the different seasons.
Contact Details
Address: The Grange, Little Bytham, Grantham, Lincolnshire, NG33 4QS England
Telephone: 01780 410 077
Mobile: 07860 663 020
Email: john.turner@farm.org.uk