SoGood Organic Farm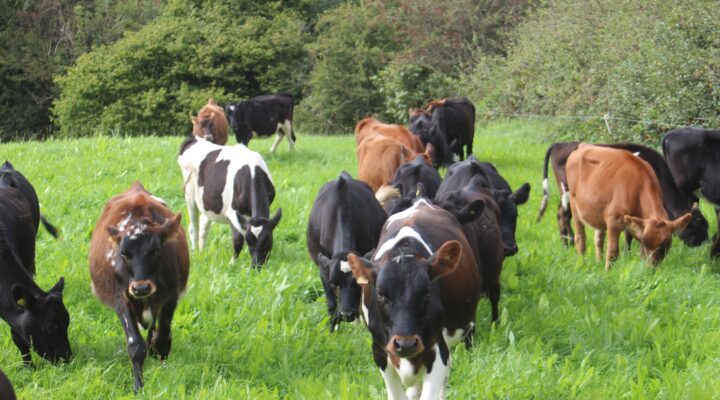 Sooo Good Organic comes from our organic grassland farm, situated at the foot hills of the Preseli mountains.
The ethos of our nature friendly farming system is to produce quality, healthy food with higher levels of Omega 3 and essential vitamins and minerals in a natural way. Our 3 principles are , healthy soil, healthy animals, healthy people.
We supply certified Organic grass fed beef in various size boxes.
Find us on Facebook and Instagram @SooogoodOrganic.
To place an order or for more information, please contact us via social media or by telephone.
Thank you!
Garry: 07977762724  Sally: 01994448357  Daf: 07468452472
Contact Details
Address: SoooGood Organic , Pantglas, Llanboidy, Whitland, Carmarthenshire, SA34 0EX Wales
Telephone: 01994448357
Mobile: 07468452472
Email: sogoodorganic@outlook.com