Askerton Castle Meat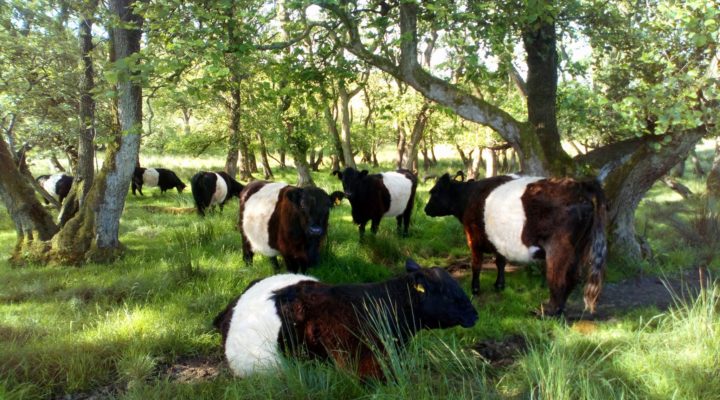 Askerton Castle Estate is situated in the Reiver Country of North Cumbria, above Hadrian's Wall.  The 1938 acres are farmed following regenerative agricultural principles and our hardy Belted Galloway  Cattle and Scottish Blackface Sheep are well suited to the rough hill pastures and flourish on the rich variety of grasses, vetches and herbs supplemented by browsing trees, hedges and shrubs that are plentiful across the farm.  This all enhances the flavour and produces delicious meat.  The farm is Soil Association certified and has been since 2004.  It is in this beautiful setting that we produce nutrient rich food while regenerating our ecosystems.
The calves stay with their mothers in their social groups and are naturally weaned either of their own  volition or by their mothers when they feel 'enough is enough'.  Our beef cattle are finished at around 30 months - some a good deal older, before going to a small local abattoir.
The lambs spend the summer with their mothers and are spained a month before tupping time to give the ewes time to rest and prepare for the next stage.  All stock is born and reared on the farm so we can be assured of the quality and welfare.
The carcasses are then brought back to Askerton where they hang in our cold store - beef for 21-28 days and sheep for 7-14 days in our Cold Stores.  The meat is then cut and prepared to order in our butchery.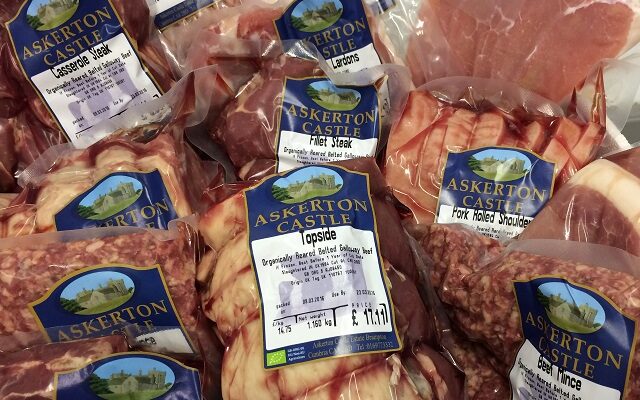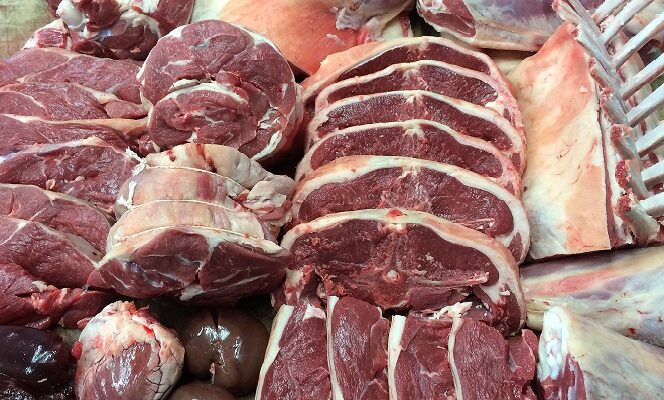 Contact Details
Address: Askerton Castle Meats, Askerton Castle, Askerton, Brampton, Cumbria, CA8 2BD England
Telephone: 016977 3332
Mobile: 07584136164
Email: info@askertoncastle.co.uk