Hayes Meadow
Mail Order Service Available. Please contact us for details.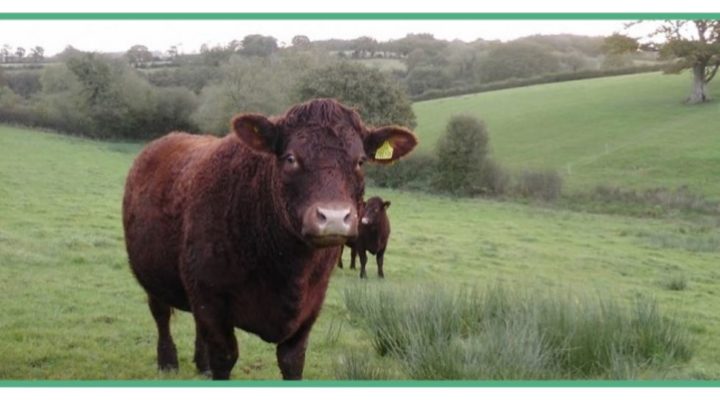 Hayes Meadow  'Nature's Finest' 
'100% Grass Fed & Organic Beef & Lamb'
Tender, Succulent and Flavoursome!

Fed on a mixture of high quality grasses, clovers and herbs.

Rich in Omega 3 Fatty acids, Vitamin B6 & beta Carotene

Slow Reared & Dry Aged for a minimum of 28 Days

Ideal for Paleo and GAPS Diets

A Heritage Beef

We are now taking orders
Here at Hayes Farm our organic. environmentally sustainable, slowly matured beef is tender, flavoursome and delicious with all the essences and health benefits of animals raised naturally grazing our wild-flower meadows, herb rich pastures and orchards.  Never fed any grains, soya or other manufactured feeds
Our Cattle are mostly pedigree Devon Red Ruby, a slow-growing breed native to our area. Our cattle are 100% grass-fed for their entire lives and slowly grown until they naturally reach maturity at around 31-36 months old. Slow growing native breeds and farming in harmony with nature helps us to achieve consistent taste, texture and excellent marbling. Our beef is hung on the bone for at least four weeks, to develop a wonderfully rounded depth of flavour.
Our Beef and Lamb is sold either fresh chilled or fresh blast frozen a few times a year in meat packs and, while stocks last, there will be some individual cuts, beef burgers and mince sold frozen from the Farm Shop.
Full details & prices on our website: www.hayesmeadow.com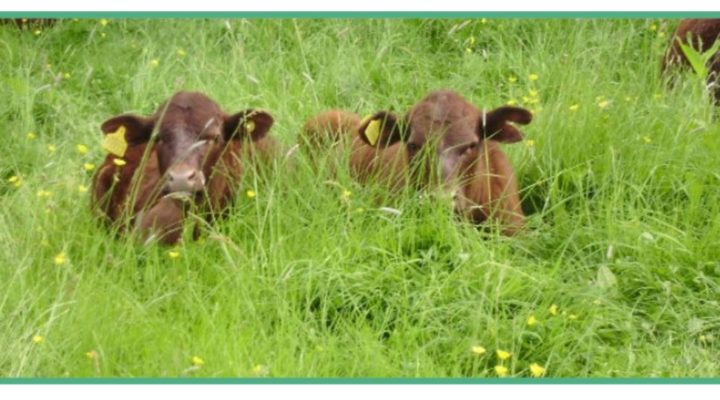 A purchase from Hayes Meadow supports high welfare farming that produces succulent and nutritious beef from animals that lead slow, contented lives and help us build the biodiversity the land.
Farmer Graham
Why we recommend Frozen:
Freezing is the most natural way of preserving food.
The number of cuts you get in a meat pack means it's likely you'll have enough meat to last you five meals. If we sent it out chilled, it wouldn't have 5 days shelf life left. So you'd have to eat more than you'd like, or freeze it at home without the benefits of blast freezing.
if you believe in sustainable eating, zero waste,  and  enjoying really delicious meat, it's time to embrace frozen. It really is the new fresh.
Why we won't over crowd your freezer
All our meat products are vacuum packed, the contents of our large pack will fit in a single drawer (59cm X 39cm X 11cm) of a standard household freezer. A small meat pack takes up around half!
Responsible & Environmentally Conscious Delivery:
We have taken a great deal of time and effort supplying you with sustainable, nutritious, high-quality meat and we  want to maintain the ethical quality when it comes to getting the meat to your door.
When you receive your beef pack, it will arrive in one of our recycled cardboard boxes. We only use sustainably sourced and recycled cardboard.
Once you open your meat box you will find a wool pouch. The wool pouch is clever stuff, it keeps our meat cool during transportation. Made from 100% natural, sustainably sourced wool.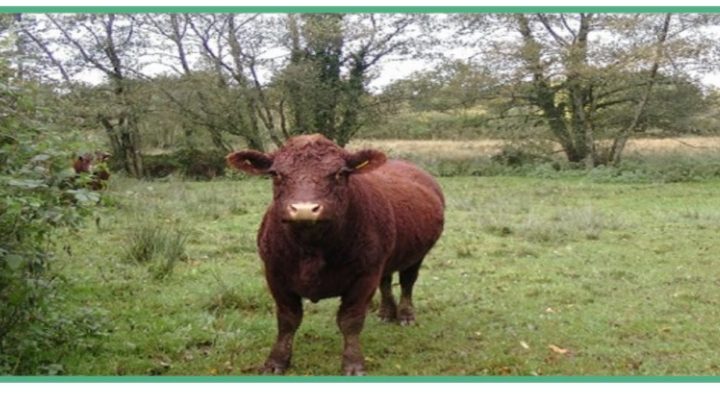 We try to price our very special beef to make it available to all and our beef packs are extremely good value at 20-25% less than the price of the individual cuts.
Please contact Graham or Jocelyn to put your name on our list. We will acknowledge your request, advise likely dates and contact you again nearer the time to reconfirm. When you taste our beef and lamb you'll know it was worth the wait.
We only produce slow food, born and reared on our farm.  We don't have a constant supply all year.
Contact Details
Address: Hayes Meadow, Hayes, Hole brook Lane, Exbourne, Devon, EX20 3SJ England
Telephone: 07802206271
Email: [email protected]