Field Farm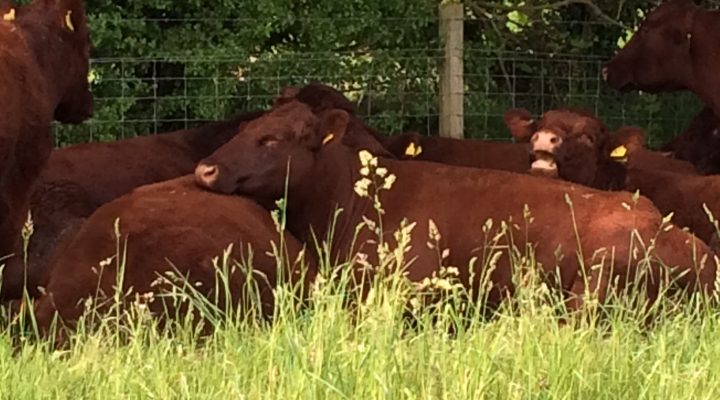 Field Farm Lamb and Lincoln Red Beef comes from our 100% Pasture Fed sheep flock and Pedigree Lincoln Red Suckler herd. The sheep flock and cattle herd both compliment the wildlife habitats created as part of our Higher Level stewardship scheme with Natural England. All of our sheep and cattle remain on the farm for the whole of their life, grazing the varied grassland options for the majority of the year and only move indoors for lambing and calving over the harsher winter months. Whilst indoors they are fed the best quality hay and silage made from our species rich wild flower meadows.
Field Farm Lamb and Lincoln Red Beef gets its distinctive flavour through the 100% pasture diet the sheep and cows eat. This natural food source means the sheep and cattle grow more slowly than the more intensive grain fed systems. The Lambs remain with their mothers and are finished between five and seven months of age.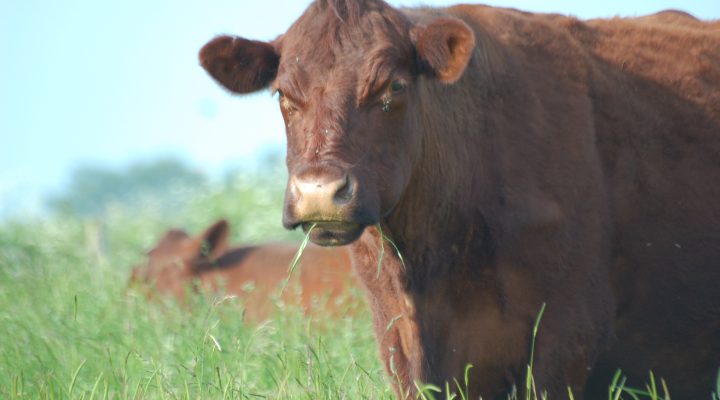 The cattle are finished between twenty five and twenty eight months of age. This adds to the exceptional quality and flavour of the meat. The carcass is hung for a maximum of twenty eight days in a large refrigerator, this removes a lot of the moisture whilst the carcass is hanging resulting in a better flavour and more importantly, your joints and steaks won't shrink as much when cooked. The natural marbling running through the meat is small amounts of intramuscular fat (100% grass-fed beef contains the right type of fats that are rich in omega 3s) which increases cooking quality, flavour and tenderness.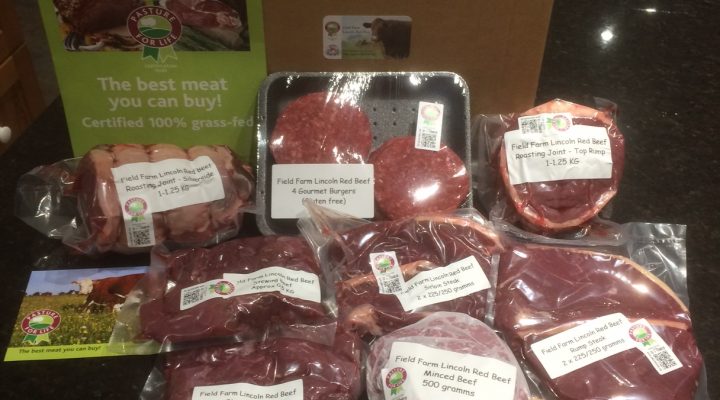 All of our Lamb and Lincoln Red Beef is expertly butchered to order by our local family butcher and then immediately vacuum packed. This removes the air from the packaging allowing the meat to stay fresh for up to 10 days in your refrigerator providing it is kept between 0-3 degrees C. Once this process is all completed our 100% Pasture Fed Lamb and Lincoln Red Beef is then delivered home to Field Farm where orders can be collected or delivered by courier to your door.
Contact Details
Address: Field Farm, Besthorpe Road, North Scarle, Lincoln, Lincolnshire, LN6 9EZ England
Telephone: 07521506958
Mobile: 07521506958
Email: enquiries@fieldfarm.org.uk