Bryn Belted Galloway Beef
Mail Order Service Available. Please contact us for details.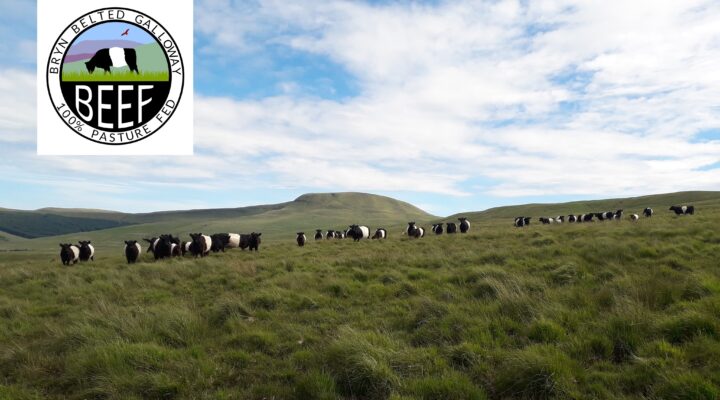 We are tenant farmers based in the Brecon Beacons National Park, we keep a herd of pedigree Belted Galloway cattle and sell all the beef direct to the consumer. For our cattle and traditional hill farming system, it makes sense to choose a 100% pasture-fed diet.
We believe that our cattle are relaxed and contented on the hill in their natural environment with the ability to roam freely and that raising our cattle on food they have evolved to eat makes sense. The whole herd spend the summer grazing rough moor grass and are fed only hay or silage during winter months.
Genetically the Beltie suits this approach as it requires no supplementary feed to finish. They are perfect for a slow-grown, un-rushed system and their superlative meat reflects the time and care taken to produce the highest quality beef. All our cattle are finished to 40 months plus and are all born on the farm.
Happy, healthy cattle produce wonderfully tasty beef!
Please take a look at our website, check out our cuts of beef and feel free to get in touch with any questions you may have or to place an order.
We welcome orders of all sizes from 500g mince to a full bullock! We also sell gift cards.
John and Patsy Price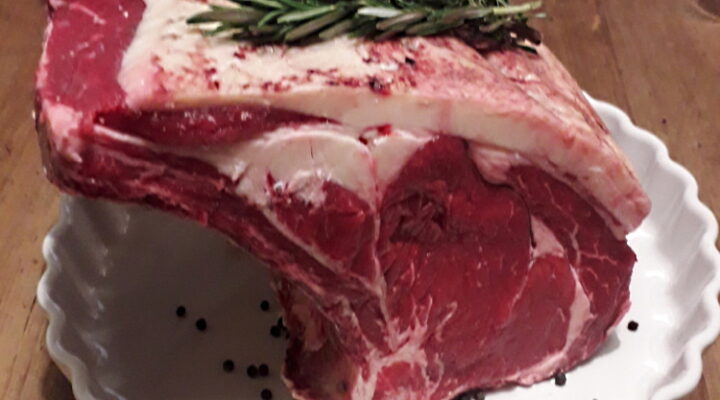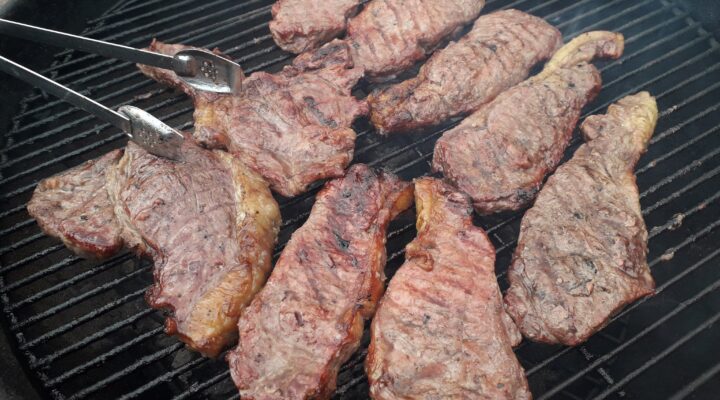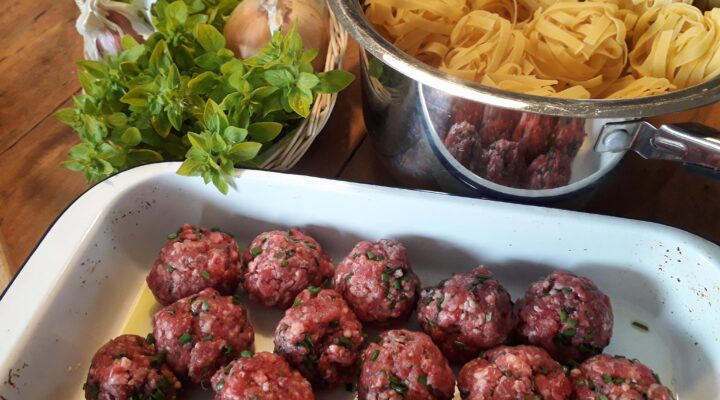 Contact Details
Address: J & P Price, Cwmnewynydd, Crai, Brecon, Powys, LD3 8YS Wales
Telephone: 01874 638385
Mobile: 07779 136 265
Email: brynbelties@gmail.com