Gower Salt Marsh Lamb
Mail Order Service Available. Please contact us for details.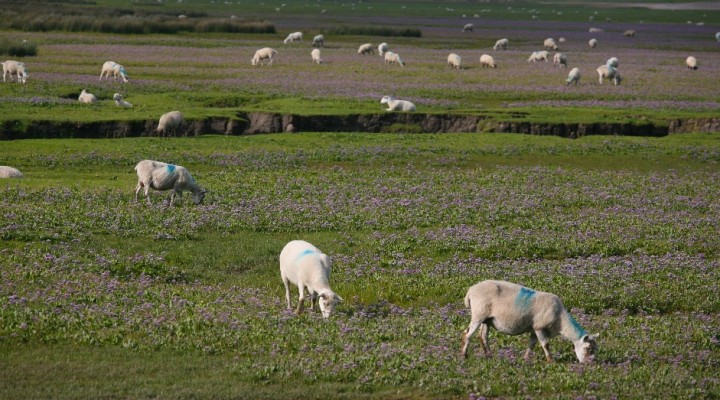 Welcome to 'Gower Salt Marsh Lamb', we are proud to raise our 1,500 strong herd on the Salt Marshes of North Gower, with panoramic views of the Loughor Estuary stretching out towards West Wales. The Gower Peninsula is world famous as the UK's first area of outstanding natural beauty.
Like the area it comes from, our Lamb is world famous because of its incredible and unique flavour, which chefs and food lovers are desperate to taste.
Our Lamb is so different and tasty, because of the high quality natural diet they live on. Herbs and grasses such as Samphire, Sorrel and Sea Lavender only grow on Salt Marshes, and such nutritious herbs give the Lamb a stronger, sweeter flavour with a more tender, less fatty finish.
The quality of our Lamb has lead to recognition from 'The Great Taste Awards', which is known as the Oscars of the food industry.
As a result of our award winning flavour and outstanding location, 'Gower Salt Marsh Lamb' has featured on many TV programmes such as 'Coast' 'Countrywise' 'The Incredible Spice Men' and 'A Great Welsh Adventure' with Griff Rhys Jones.
Our Lamb is available from our farm shop at Weobley Castle, from a select number of excellent pubs and restaurants in South Wales, and we can post the Lamb direct to your door all year round.
You can order our Lamb to be fresh from the middle of June to Christmas. From Christmas to the middle of June, our Lamb will be frozen.
We vacuum pack all of our Lamb immediately after John, our master butcher, cuts it to ensure freshness. If fresh, it has 10 days shelf life provided it is kept refrigerated. If frozen, there is a 9 month shelf life.
There is no order too big or too small, (many people enjoy a pack of chops or a joint) however we recommend people consider one of our variety packs as they offer excellent value for money, and offer a wide selection of Lamb cuts.
For orders over £50 before postage, we offer a free pack of our home made burgers for anyone quoting 'pasture fed'.
For packaging, we use recyclable card box boxes with biodegradable sheep' wool for insulation, with ice packs to maintain a cold temperature.
When posting around the UK, we use a very reliable local South Wales based courier.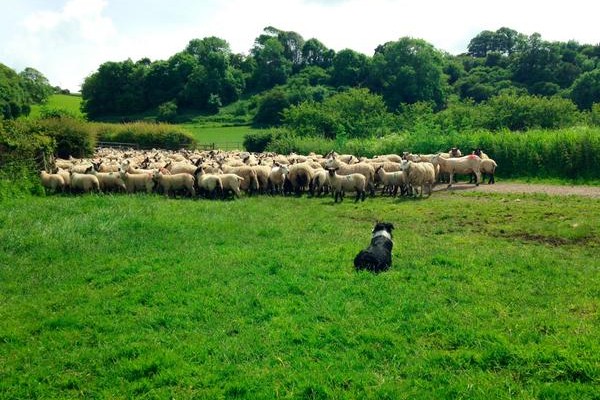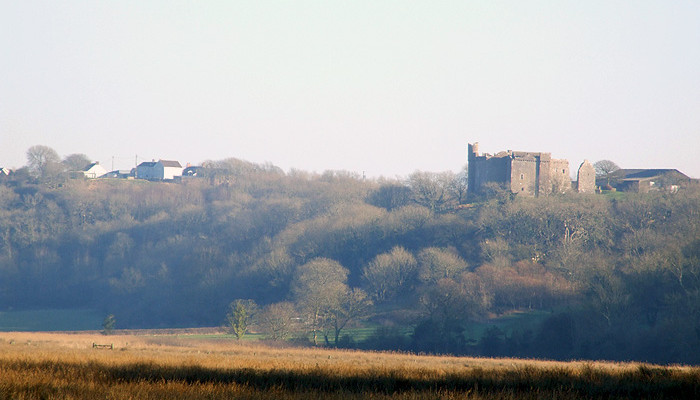 View of the farm which over looks the salt marsh
Contact Details
Address: Gower Salt Marsh Lamb, Weobley Castle, Llanrhidian, Swansea, Glamorgan, SA3 1HB Wales
Telephone: 01792 390012
Email: gowersaltmarshlamb@yahoo.co.uk