the Morecambe Bay Conservation Grazing Co.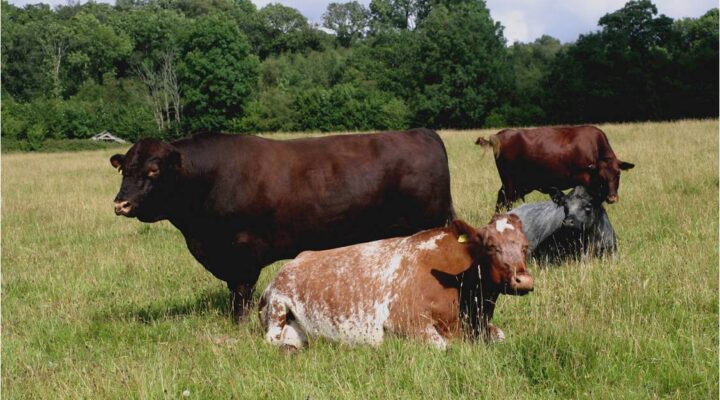 We are a small family farming business that has developed in the Morecambe Bay area over the last 30 years, where we have specialized in conservation grazing. Our cattle and sheep graze a range of wildlife habitats at levels and at times designed to generate the best conditions for a host of wildlife species, many of which have been lost or are under threat  in the wider countryside. These species include some of the country's most iconic plants like the birds-eye primrose or its rarest butterflies, like the pearl-bordered fritillary, as well as some of its most threatened habitats such as limestone pavement and species-rich hay meadow. Cath and I both have backgrounds in ecology and nature conservation, experience that has helped us deal with some of the challenges that can often arise when trying to combine efficient animal husbandry with effective habitat management.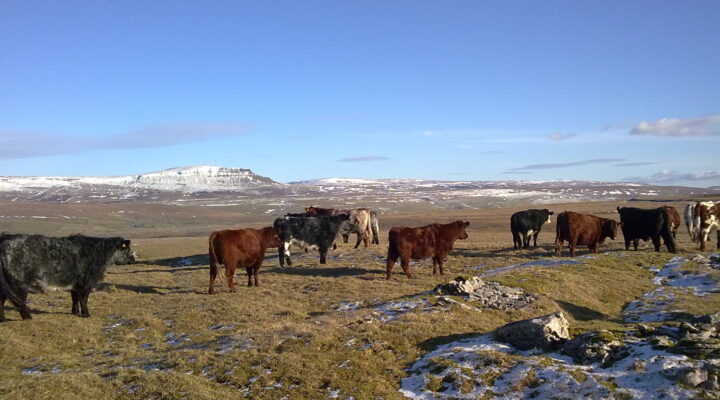 Our cattle and sheep are reared on nature reserves managed for their wildlife interest. We collaborate with the managers of these sites to plan and implement  grazing regimes that will enhance their value for nature. 
Our slow-maturing, native-breed livestock thrive on a very diverse diet obtained by grazing areas of herb rich pasture and browsing the trees, shrubs and hedges that make up this rich mosaic of habitats. This means that the meat from these animals is  both tasty and healthy, containing higher concentrations of many essential nutrients compared to  meat from animals reared on less diverse diets.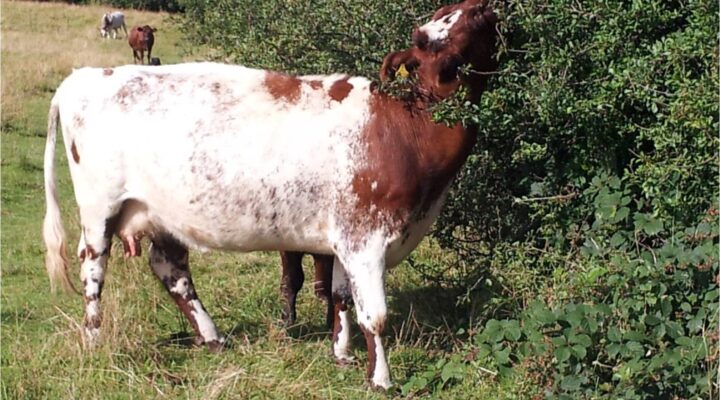 We are organically-certified with the Soil Association and our livestock are reared to the highest welfare standards. They can range freely within each site,  in mixed-age groups where younger animals learn from the older, more experienced individuals.  This equips them to face the challenges that these complex sites can present. 
In addition to providing benefits for wildlife and producing nutrient rich meat, this system of conservation grazing also helps to mitigate climate change. Studies of the whole system's carbon footprint have shown that the animals' greenhouse gas emissions are significantly less than the carbon being sequestered and stored in these flourishing soils and ecosystems.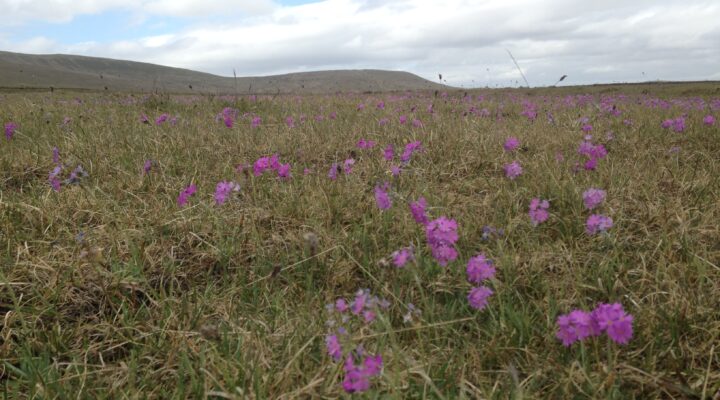 Drifts of the distinctive birds-eye primrose now cover large areas of the Ingleborough limestone grasslands following the switch to extensive cattle grazing which replaced the more intensive sheep systems that prevailed there until 2001. 
Summer grazing regimes have to be sensitively managed to ensure most of the plants are able to flower and set seed as food sources for pollinating insects and other animals. All of these sites are especially popular with members of the public at this time of year, keen to enjoy the beauty of such a colourful diversity of species. This makes it important for our cattle to be tolerant of people, especially when accompanied by dogs. This means we always place great store in selecting only the quietest and most docile animals for breeding, a strategy that also  makes our lives much easier when it comes to catching and moving them to new sites. 
Contact Details
Address: Strathairlie, Carr Bank Rd., Carr Bank, Milnthorpe, Cumbria, LA7 7LE UK England
Telephone: 01524 761347
Mobile: 07880718624
Email: billgrayson@phonecoop.coop