DR & NS Chapman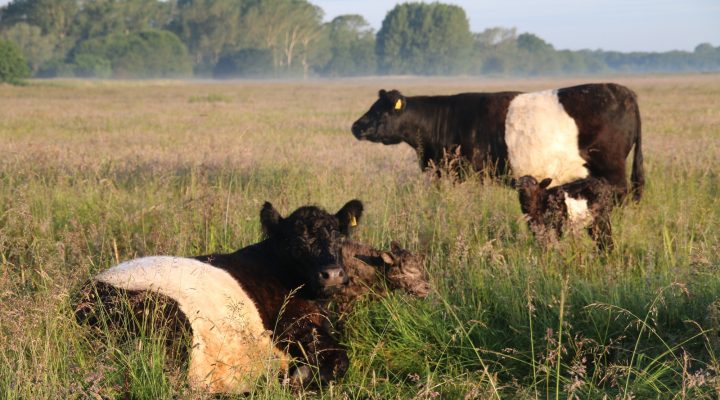 Carr Farm is home to the Country's most easterly herd of Belted Galloways. We are located in the beautiful Waveney Valley on the Suffolk border within The Broads National Park. The farm comprises over 100 acres of grassland. The oldest part of the farm dates back to 1601 and overlooks the grazing marshes across the valley to the Waveney River, the woodlands of Somerleyton and Herringfleet Mill.
Our Cattle
Our Waveney herd of Belted Galloway cattle graze the lush marshes of the River Waveney throughout the Spring, Summer and Autumn months. "Belties" are one of the most visually distinctive breeds of cattle, with a thick shaggy coat in winter giving them a "teddy bear" appearance. Our cattle are hardy, bred for the harsh winters of the Scottish Highlands and thrive with an outdoor life. They have a unique double coat comprising long outer hairs and a softer undercoat, it means that they don't grow a thick layer of fat under their skin to keep them warm which in turn makes the meat leaner.
Our marshes at Carr Farm are rich in biodiversity, and the quality of the varied herbage is reflected in the fine taste of the resulting product. In the winter months the cattle are moved onto higher ground and fed supplementary hay grown on the farm. Our cattle are well handled and we spend much time getting them used to and relaxed about human contact.
We are a small farm and welfare is at the heart of everything we do, although we strive to produce the highest quality product and try and retain competitive pricing we would never allow this to compromise the welfare of our stock. Happy cattle are allowed to socialise within their herd, have space to roam and grow at their natural pace.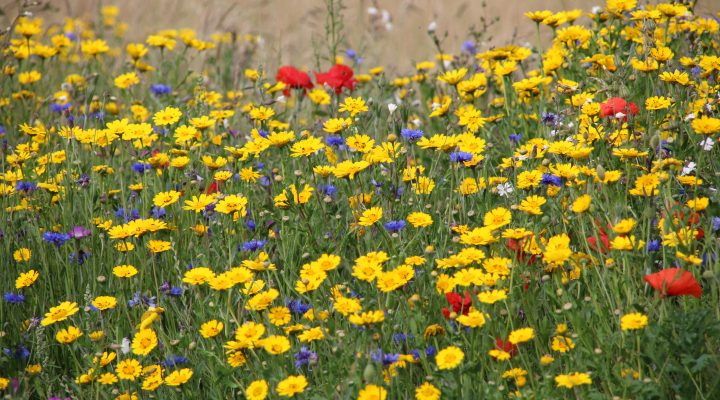 Our Beef
Our 100% grass-fed Belted Galloway beef has a fine full flavour reflecting both breed and environment. The beef is well marbled and dry aged for a minimum of 21 days. A full selection of cuts, joints and boxes are available for purchase directly from the farm and from our on-line shop where there is something for every taste and pocket. Free local delivery or overnight courier is available.
Contact Details
Address: Carr Farm, Burgh Road, Burgh St Peter, Beccles, Norfolk, NR34 0AD England
Telephone: 01502677124
Mobile: 07841 426612
Email: nicola@carrfarm.org