Grimblethorpe Hall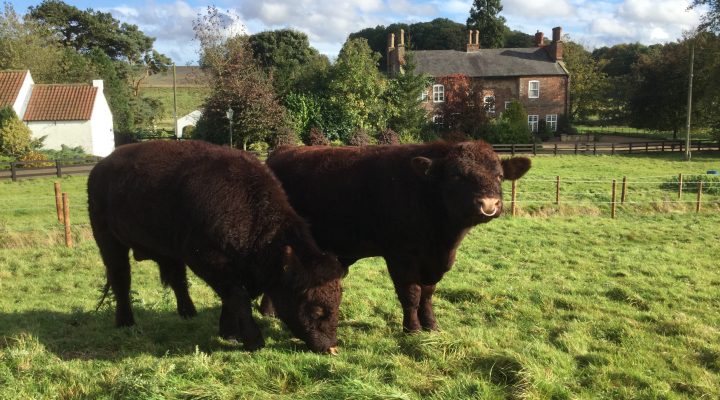 Grimblethorpe Hall is a small Country Estate set in the picturesque Lincolnshire Wolds. Situated in a chalk stream valley, it has over 400 years of history and is now stocked with heritage livestock.
Located in an Area of Outstanding Beauty (AONB) just outside the beautiful market town of Louth, we have pedigree rare-breed native Lincoln Red Cattle and Lincoln Longwool Sheep grazing in our fields, with Tamworth Pigs roaming on the edge of our woodland.
We will soon complete our 2 year Organic conversion period with OF & G with the purpose to offer customers "a traditional taste of Lincolnshire" from organic and/or pasture fed beef, lamb and organic pork. Ours is a low input farming system with low stocking rates run with traditional values and a passion for the conservation of our heritage Lincolnshire Breeds ! There a number of environmental initiatives taking place on the estate to build upon the wildlife haven that already exists. Everyday we count ourselves to be so lucky to live in such a beautiful place and are keen to offer other people a chance to sample it as well.
Having moved to the Estate in April 2016, this is a 40 year ambition realized by the owner Andy Aldridge supported by his wife Nicola and two daughters, Lucy and Sophy. Now that the Aldridge name is back in Farming after a 55 year absence, we are working towards building our reputation for the traditional taste of Lincolnshire having opened our own on farm butchery in the middle of 2017. Customers are already valuing the quality of our meat and our farming ethics. Meat can be purchased direct or through an on-line click and collect / deliver meat box scheme. Having worked on Norfolk farms in his younger years, as well as for abattoir / butcher Andy is now returning back to his roots after a career in construction and business consultancy.
Our passion is to give all our animals a quality life and to provide customers with a quality product that has provenance and full trace ability, says Andy. It is also important that we play our part in saving the rare breeds for future generations. That is why Grimblethorpe Hall is corporate member of RBST and sells pedigree breeding stock as well.
Customers are welcome to visit our farm by appointment as well as booking to stay in one of our four beautiful holiday cottages on the Grimblethorpe Hall estate. Opportunities are also available to get involved with farm activities such as feeding and bedding up and for the keen ones - mucking out !
We work collaboratively with our close family friends, Sharon and Andrew Smith who look after our pasture fed suckling beef herd in Fellbeck, Nr Patley Bridge, North Yorkshire on their 70 acre grassland farm. Also in an AONB in the shadow of Brimham Rocks, they run the farm with the same values and commitment as us.
For more details please email us at enquiries@grimblethorpehall.co.uk or telephone us on 01507 313440.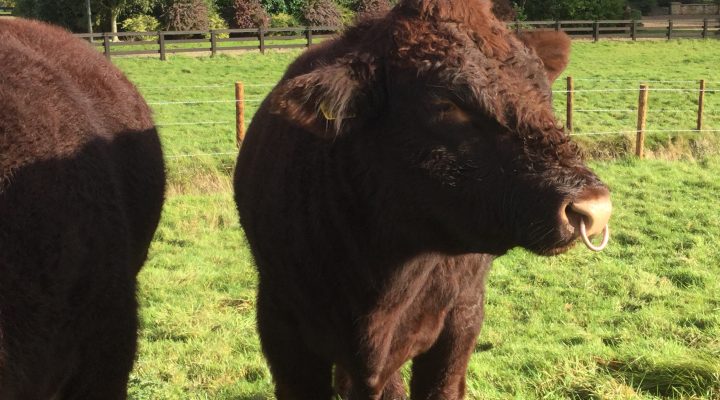 Our Herd of Pedigree Lincoln Reds are native "P" Cattle with original bloodlines back to the 1950's when the breed was first polled (bred without horns). Pictured are our  bulls, Uber and Universe from our first year of calving in 2015 after establishing the herd early that year.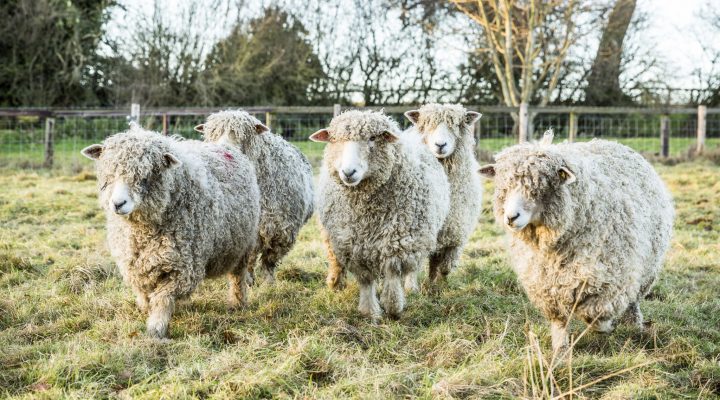 Our Flock of Lincoln Longwools was established in late 2017. These Sheep were the backbone to the wealth created in Lincolnshire Wolds in the 17th and 18th Century. By the middle of the 19th Century they were  dominating the wool trade from Britain across the world
Contact Details
Address: Grimblethorpe Hall, Grimblethorpe, Louth, Lincolnshire, LN11 0RB England
Telephone: 01507 313440
Mobile: 07774 637056
Email: enquiries@grimblethorpehall.co.uk