R S Dale and Co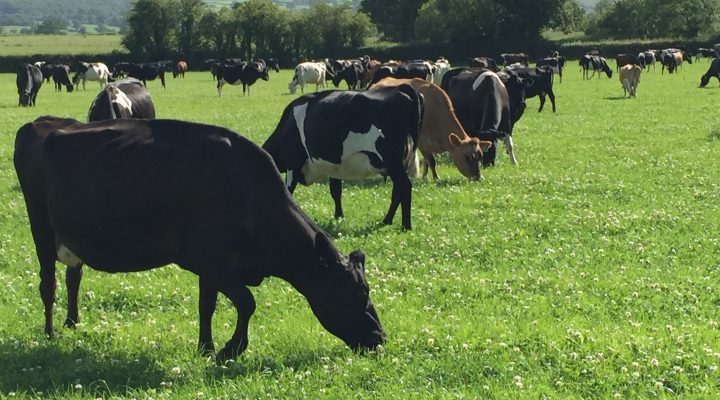 We are a family run business on the Welsh borders with our main dairy farm in Shropshire and a hill farm for rearing young stock in Mid Wales.
We have been organic for over 10 years and have changed to totally pasture fed and also antibiotic free during this time.  At the moment we are milking 270 Jersey cross cows which we love because they are hardy and ideally suited to living outside for the milking season.
We only milk from February (when the cows start calving) through to the end of November.  During the winter when there is little grass growth to feed milking animals they are dry and so can happily eat hay and grass silage.
We welcome the opportunity to be one of the first dairy farms in the UK to get Pasture Fed certification as we enjoy producing 100% pasture fed milk.