Romshed Farm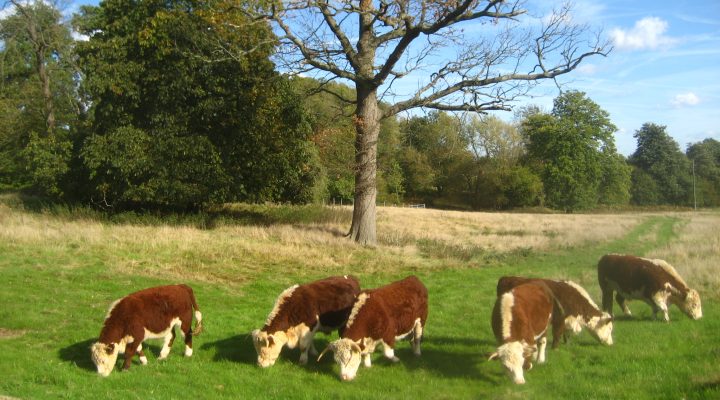 Our 70ha organic farm is registered with the Soil Association and we manage it all under Higher Level Stewardship with wildflower meadows and clover, trefoil and vetch rich permanent grass leys.
We grow a small amount of cereals which are managed so we have skylarks singing all year round and flocks of linnets flitting across the fields.  We place great emphasis on conservation and are an active member of the Sevenoaks Living Landscape Project, established by Kent Wildlife Trust.
We have a herd of 20 Hereford suckler cows, a flock of 150 Lleyn ewes and finish all stock on the farm.  We produce batches of huge and delicious table chickens during the summer and our small flock of layers provide eggs all year round.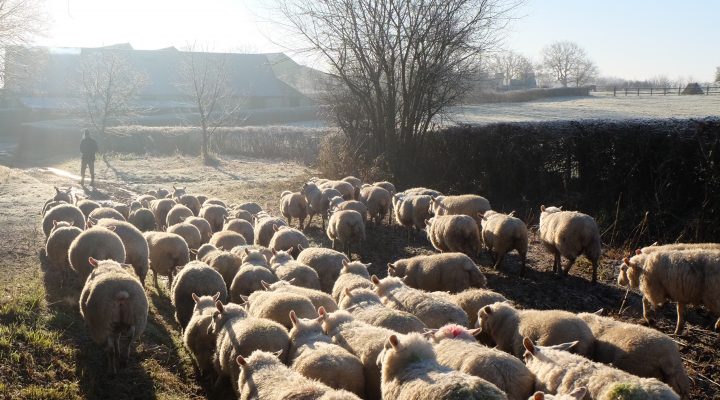 We rear and finish all our beef and lamb on our diverse pastures with the beef being ready between October and December and the lamb from July to December with some hoggett in the early spring the following year. Mutton is an occasional treat.
Our customers frequently comment on the excellent flavour of our meat and we believe that this is partly related to the diversity of sward that our animals eat. We sell our meat locally, mainly directly from the farm, and encourage people to buy for the freezer so there are good deals on bulk buying.
Contact Details
Address: Romshed Farm, Underriver, Sevenoaks, Kent, TN15 0SD England
Telephone: 01732 463 372
Mobile: 07867 797 116
Email: romshed@weald.co.uk