Romshed Farm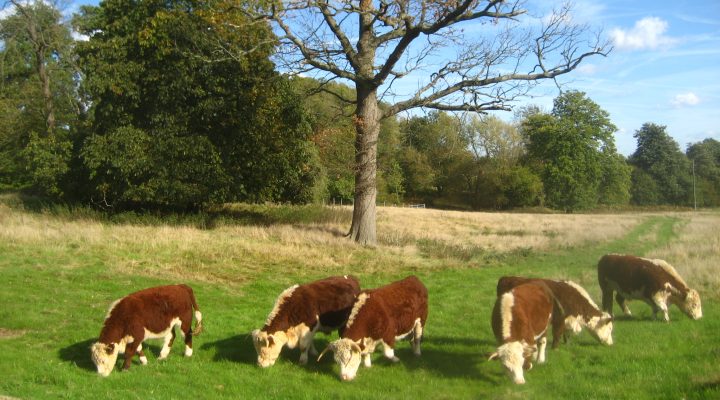 Our 75ha organic farm is registered with the Soil Association and it has been managed under Higher Level Stewardship with wildflower meadows and clover, trefoil and vetch rich permanent grass leys.
We are moving to a new Countryside Stewardship Scheme which will extend our area of wildflower meadows and encourage even better woodland edges with more areas being fenced off from livestock allowing scrub and rough areas to increase.  We are moving to electric fencing and very regular moves with our livestock as this allows us to be as flexible as possible in considering the full range of wildlife opportunities on the farm.  We are aiming for long periods of rest which will allow plants to send down deep roots and improve the soils to hold more carbon.  Our inputs are being reduced in every way to allow nature and the environment to drive our farming decisions.
We have a herd of 20 Hereford suckler cows, a flock of 150 Lleyn ewes and finish all stock on the farm.  We produce batches of huge and delicious table chickens during the summer and our small flock of layers provide eggs all year round.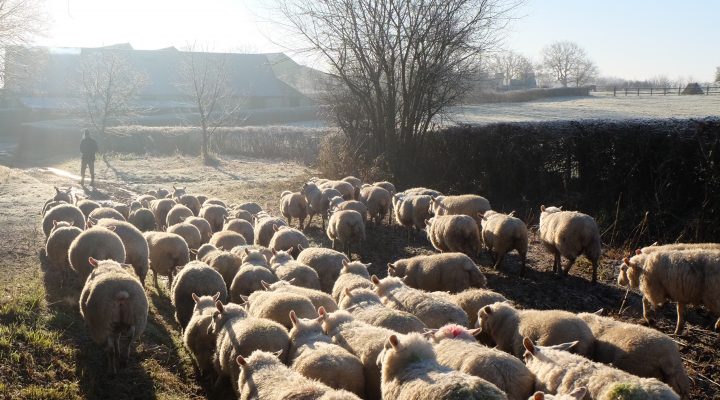 We rear and finish all our beef and lamb on our diverse pastures with the beef being ready between October and December and the lamb from July to December with some hoggett in the early spring the following year. Mutton is an occasional treat.
Our customers frequently comment on the excellent flavour of our meat and we believe that this is partly related to the diversity of sward that our animals eat. We sell our meat locally, mainly directly from the farm, and encourage people to buy for the freezer so there are good deals on bulk buying.
Contact Details
Address: Romshed Farm, Underriver, Sevenoaks, Kent, TN15 0SD England
Telephone: 01732 463 372
Mobile: 07867 797 116
Email: romshed@weald.co.uk