Hornton Grounds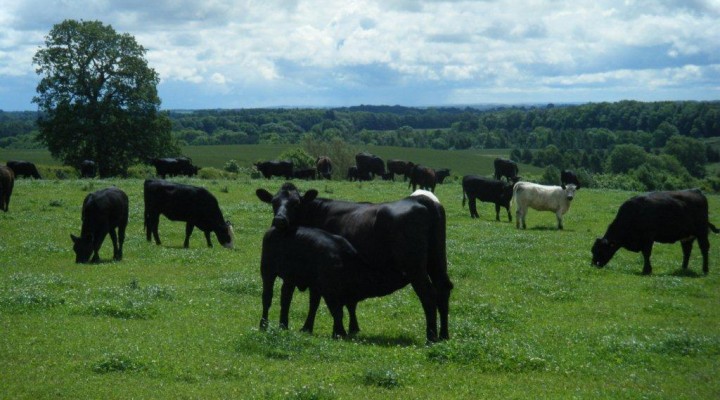 Our approach to farming at Hornton Grounds is very much a whole farm approach.
We aim to have healthy soil, healthy crops and happy healthy livestock along with good wildlife utilising minimal oil based inputs and yet be commercially sustainable.
We grow clover rich grass leys and Lucerne to provide good quality grazing and well conserved forage crops for exceptional quality winter feeding without the addition of cereals or other bought in proteins.
We have established an Aberdeen Angus X suckler herd of approximately 50 cows and followers and we have a flock of 60 North country Mules which we breed to a Texel ram adhering to the principles of the PFLA (Pasture Fed Livestock Association) .
We have a small herd of 5 Tamworth breeding sows which are reared outside all year round and a few horses grazing.
Our aim is to have responsible, sustainable, verifiable production from our 200 acres of free draining Cotswold ground.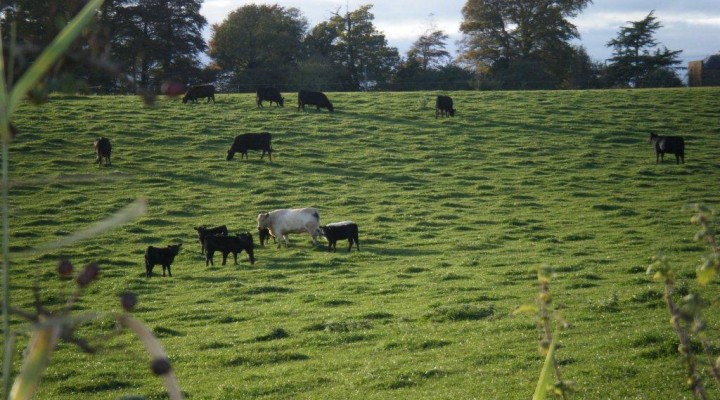 Our wonderful meat from our Aberdeen Angus X, Texel X lamb and rare breed Tamworth pigs is available "Vente Direct"
After much demand from our Bed and Breakfast clients we now offer all cuts of our meat for sale direct from the farm.
Our meat is vacuum packed in a variety of packs to suit both the single person or the family or for caterers. We take special orders for particular cuts of meat and and pack to your requirements. Customers can arrive at any time between 8am and 5pm seven days a week and we will show them the meat in stock which is kept frozen. You can see a range of the cuts of meat we have on offer and prices at our website (www.horntongrounds.co.uk) and view more details of the crops we grow to produce flavoursome beautiful tender pasture-fed meat.
Contact Details
Address: Hornton Grounds Farm, Hornton, Banbury, Oxfordshire, OX15 6HH England
Telephone: 01295 678 318
Mobile: 07797 750 585
Email: [email protected]