Smiling Tree Farm
Mail Order Service Available. Please contact us for details.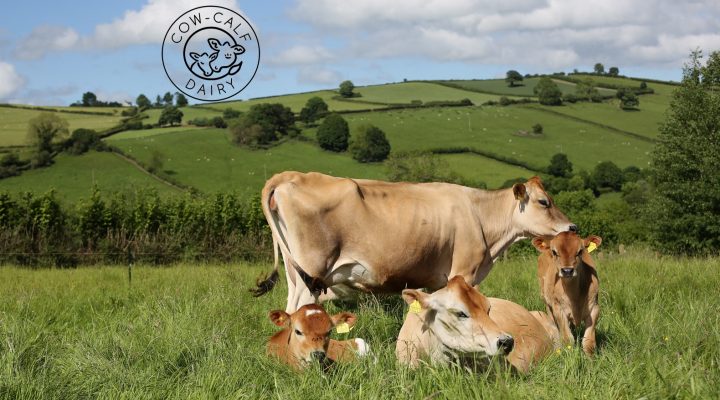 At Smiling Tree Farm we produce delicious nutrient-rich A2 milk from our certified Pasture for Life 100% grass-fed animals and sell it direct to customers through our tiny Farm Shop in south Shropshire and occasionally via courier.
We run a small cow-calf micro-dairy and are licensed to sell raw milk from our beautiful Jersey cows. The herd grazes our diverse, organically managed pastures throughout the year and are milked individually just once a day to produce nutrient-rich milk from cows who raise their own calves. Each bottle is labelled with the cow's name, so you know exactly which cow produced your milk.
Our raw A2 milk is from cows individually tested to ensure they carry only this ancient gene, making the milk more easily digested. We also sell artisan handmade raw A2 butter. To find out more about these very special products, visit our website.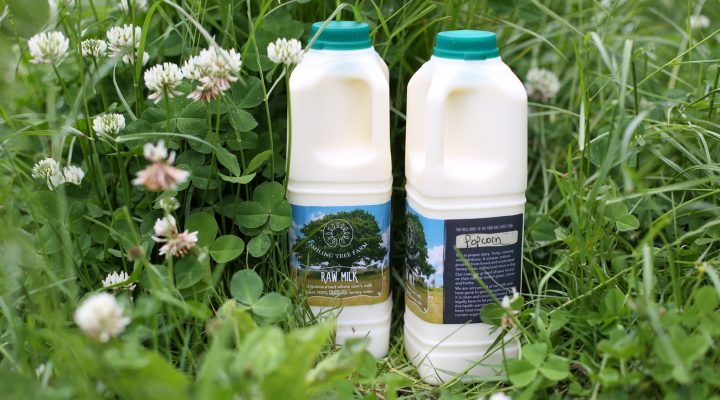 In addition to our small micro-dairy, we run a herd of original population Traditional Hereford cattle and sell slow-matured, deeply flavoured, nutritionally-rich beef through our farm shop.
To read all about how we raise our animals in an ethical and environmentally sustainable way, see our main Pasture for Life farm profile here.
We only sell produce raised on our farm and as supply is limited it is necessary to order your milk or meat in advance. Please check our website for availability, pricing and to place your order or enquire.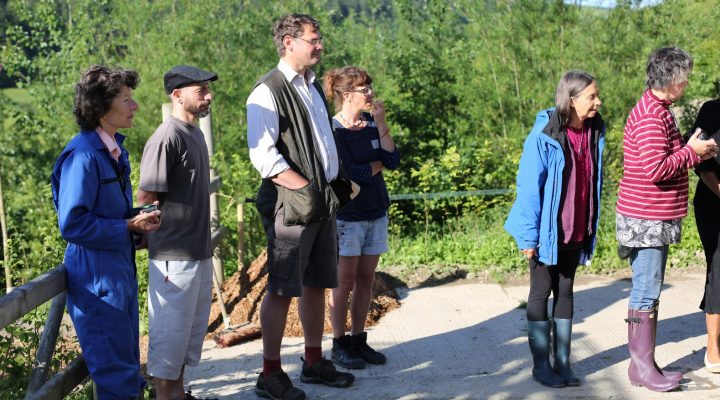 If you are interested in learning more about what we do, there are many opportunities to visit the farm, meet the dairy cows & calves or help us move our beef herd to their next mob-grazing paddock. Join us for one of our farm walks & talks or get some fun, hands-on experience learning to milk a cow, make butter or cheese on one of our weekend courses. Or perhaps you are thinking of starting your own micro-dairy then join us for more business-focused training. Find out more on our website here.
To find out more about Smiling Tree Farm please visit our website, you can also read our blog and join our newsletter list.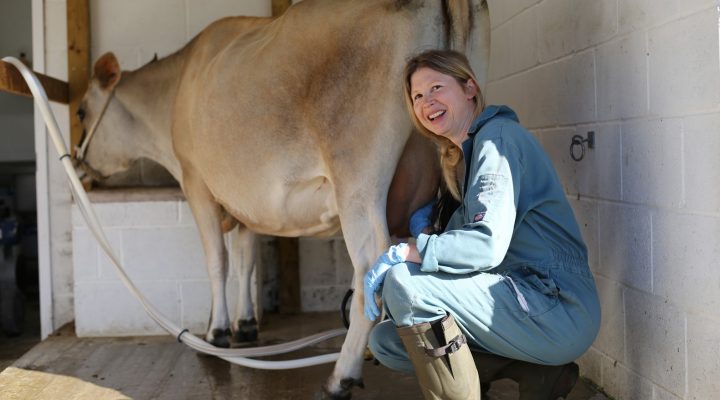 Contact Details
Address: Smiling Tree Farm, Chapel Lawn, Bucknell, Shropshire, SY7 0BW England
Telephone: 01547 530 955
Email: christine@smilingtreefarm.com