Ethically Raised
Mail Order Service Available. Please contact us for details.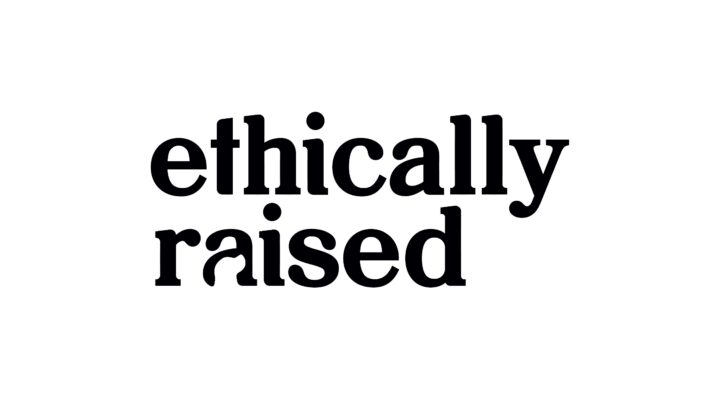 Carbon Neutral Dog Food, That's Good For Your Dog & The Planet
Ethically is a British independent raw dog food brand born from a desire to create nutritionally balanced, easy to feed 'ready meals' which harness natural goodness whilst supporting British farming and celebrating the countryside we enjoy with our dogs.
What Makes Ethically Raised Different
Ethically Raised is the first (and currently) the only pet food brand to be certified for leading standards in environmental conservation and animal welfare by Pasture For Life. Our Buckinghamshire based business only works with farms that uphold animal welfare and practice regenerative agriculture, ensuring that their farming works in harmony with the natural world. 
By rearing pasture-fed animals, they're allowing more carbon to be locked into the soil, helping reverse the effects of manmade climate change. 
Taste The Difference
Ethically Raised personally vets each farm, and you can be assured that only the finest quality ingredients, including 100% grass-fed meat, organic fruit and vegetables, are on the menu. 
Each meal is nutritionally balanced and created in consultation with leading Canine Integrative Wellness Nutritionist Junior Hudson to blend taste with balanced goodness perfectly and tested to meet FEDIAF (European Pet Food Industry Federation) guidelines as a minimum.
Prime cuts (not trims or scraps) sourced from our farmers and organic fruit and vegetables are exclusive to our menu, ensuring your dog's meal is tasty, free from pesticides and herbicides, and biologically appropriate.
 Every ingredient is sourced transparently and ethically, ensuring your dog eats only the highest quality foods that do good for the planet.
We even include double strength organic Turmeric in our recipes to spice up your dog's vitality!
Convenience Without Compromise
Because we know how busy pet parents are, each meal is designed to stack easily in even the smallest freezer space with ultra-thin packaging for speedy defrosting. We also offer a 48-hour delivery service that's fast delivery on fast, fresh, wholesome food with a low carbon footprint. 
Meet The Founder
Ethically Raised was founded by lifelong dog lover and dog owner Dave Kemp. Dave's Ethically Raised journey started when he welcomed his Schnoodle puppy Bertie into family life, and we wanted to feed him the very best. Alongside his partner, they began to look into the dog food industry, the ingredients, the formulations whilst researching pet longevity, health and well-being. Scouring pet food stores and the web for 'off the shelf' healthy and wholesome food proved difficult. 
Six months after getting Bertie, Dave opened a doggie day care centre and again, feeding dogs became very much part of his daily routine. The more he knew about what went into dog food and how the food was made, the more he felt compelled to make a change;
" I knew that we could farm better, but we could also cultivate regeneratively. This set me on the path to launching Ethically Raised and my quest to create a pet food business and a life-enhancing journey that pet parents would take to have a healthy, happy pet that will also live longer. "
Alongside Dave are a small dedicated team passionate about what they preach: transparency, ethical standards and a positive environmental impact. 
And Dave's advice to pet owners?
"My biggest piece of advice to all pet owners is to feed fresh! There are now emerging studies that have linked dry pet food with a significantly higher risk of having inflammatory diseases. Our dogs should be living longer, and if they are not, then why is that?"
 Good food for thought.
Contact Details
Address: Ethically Raised, Bailey Hill Farm, Amersham Rd, Chalfont St Giles, Buckinghamshire, HP84RT England
Telephone: 07549171731
Mobile: 07549171731
Email: hello@ethicallyraised.co.uk