Priory Farm Estate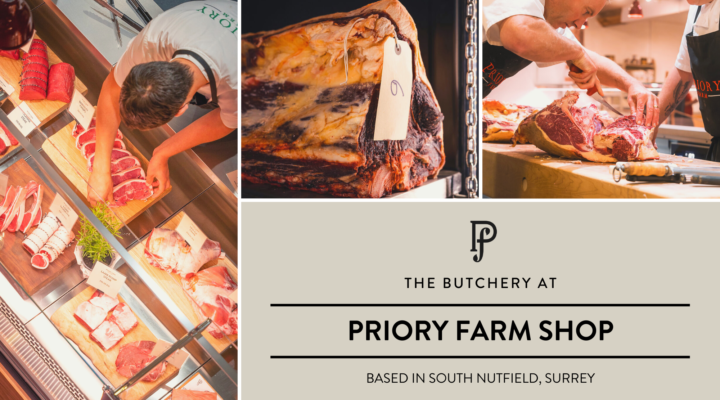 Founded by the Shinner family in 1957, the Priory Farm Estate covers over 100 acres of glorious pasture, ancient woodland and beautiful lakes. Priory Farm has steadily grown and evolved over the years but one thing remains constant: a commitment to creating exceptional experiences and providing outstanding customer service.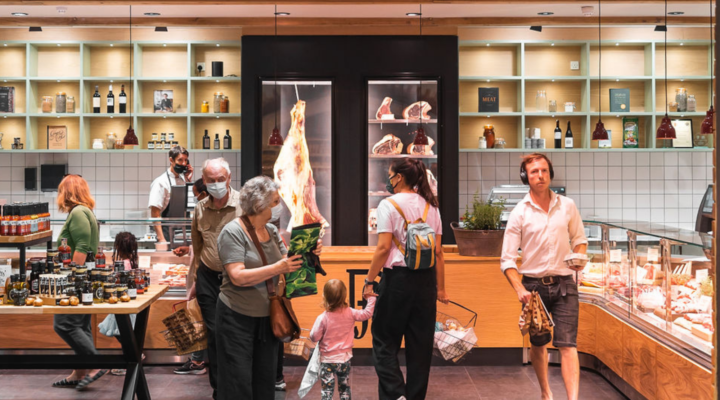 Our Farm Shop
Our Farm Shop takes pride of place here on the Priory Farm Estate, regularly voted among the best in Surrey for high-quality produce. Packed with all the essentials, including a wide range of meat in our friendly butchery, the freshest seasonal selection of fruit and vegetables, delectable cheeses, baked goods and deli treats.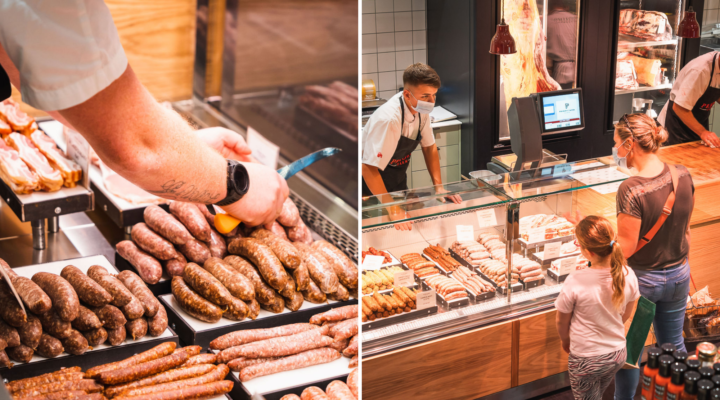 Our Butchery
Our butchery provides the very best local beef, lamb, pork, chicken and seasonal game.  Based here in our Farm Shop, our butchery is looked after by our long-standing Head Butcher, Andy and his team who ensure all our meat is treated with care, respect and passion for producing an excellent cut by hand.
We thrive to deliver on quality and customer service, with a wide range of both modern and traditional cuts. As well stocking Pasture for Life certified beef, our butchery counters are always filled with a selection of local, free-range and ethically raised beef, pork, lamb, poultry and more, plus our award-winning range of handmade sausages and sausage rolls!
It's not all about the well-known cuts, one of the best things about buying meat from a butcher is that if you fancy something a little more unusual, our team can help advise!
Approachable and friendly, our expert team is always on hand if you're stuck for ideas, guiding you on how to prepare your meat exactly how you like it.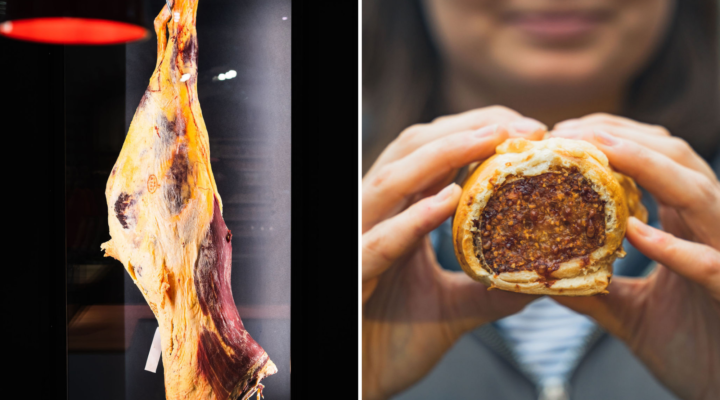 Supporting Local
Surrey and the surrounding counties of Sussex and Kent boast a wealth of unique food and drink producers, many of which we are incredibly proud to support here at the Farm Shop.
Our extensive product range celebrates the very best of our local produce, helping to reduce food miles and ensuring traceability.  We complement this with fantastic products from further afield, curating delicious ingredients and products from small independent producers across the UK and beyond. By combining the best of both worlds, we are able to offer you a wide range of products with sustainability in mind.
Contact Details
Address: Priory Farm Estate Ltd, Priory Farm, Sandy Lane, South Nutfield, Redhill, Surrey, RH1 4EJ England
Telephone: 01737822603
Email: natalie@prioryfarm.co.uk