Homegrown at Hampen
Mail Order Service Available. Please contact us for details.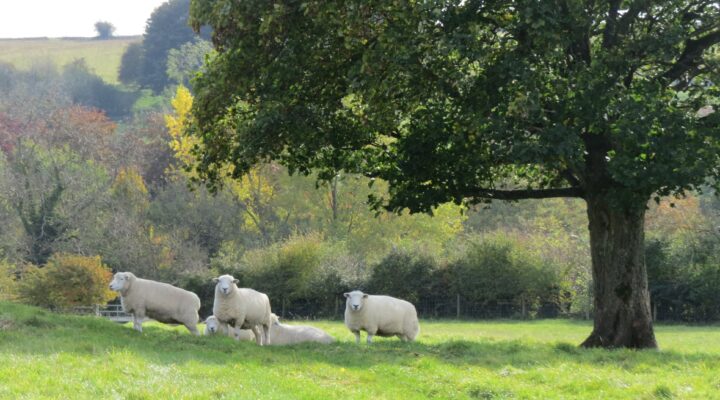 HOMEGROWN AT HAMPEN
Lower Hampen Farm           Rare Breed Lamb
The Handy family have been farming arable and livestock at Lower Hampen Farm for over 220 years.  We are Clive and Lydia Handy, the 7th generation custodians of this magical 330 acre farm high up in the Cotswold AONB.  Caring for the environment and creating a haven for wildlife is integral to our mixed farming system.  We farm under a Higher Level Stewardship scheme following regenerative principals and always looking to increase our biodiversity and improve our soil health for future generation to enjoy.
We are passionate about rare and native breeds which are best suited to our traditional management of the wonderful old permanent pastures and flower rich meadows on the farm. In 2017 we purchased 20 'in lamb' Devon Closewool ewes from one of the top pedigree breeders in the country.   Devon Closewool sheep are a rare minority breed on the Rare Breeds Survival Trust watchlist.  In the past, the breed was almost exclusively farmed on Exmoor, their thick woolly coats, little eyes and ears perfect to protect them against the harsh winters on Exmoor.  Disaster struck when the foot and mouth outbreak in 2001 almost wiped out the breed as they were concentrated in one area.  Since then, the Devon Closewool Society have encouraged farmers outside Devon to stock this fabulous dual purpose animal to prevent this happening again.  At nearly 900 ft, the sheep are very at home in our Cotswold landscape and the flock has grown to 50 breeding ewes.
Slow grown on herb and flower rich grassland, Devon Closewools produce the sweetest finely marbled lamb meat as well as delicious mutton perfect for slow cooking and not in the least  'gamey'.  Closewools also produce fabulous wool which we have spun into yarn and woven into blankets and other accessories.  These are sold online and every month at Stroud Farmers Market together with honey from beehives on the farm.
We use the small, family run abattoir Broomhalls near Stroud where the lamb is hung for 7 days before being expertly butchered and vacuum packed ready to sell in half lamb boxes which vary in weight between 8kg and 11kg.  The mutton is sold in joints, premium cuts, diced or minced. If ordered in advance, lamb can be delivered fresh but otherwise meat is frozen on day of collection from Broomhalls and sold frozen.
Half lamb boxes contain leg and shoulder joints, cutlets, chops, mince and liver plus either heart or kidneys.  Boxes are priced between £85 and £90

1 kg diced mutton packs £13. Mutton boxes priced on weight.
We offer free delivery of lamb boxes within a 5 mile radius of the farm or customers are very welcome to pick up their lamb and meet our very friendly flock.
For more information and to order, please either telephone or email Clive and Lydia
T: 01242 820295     E: clive.handy@btinternet.com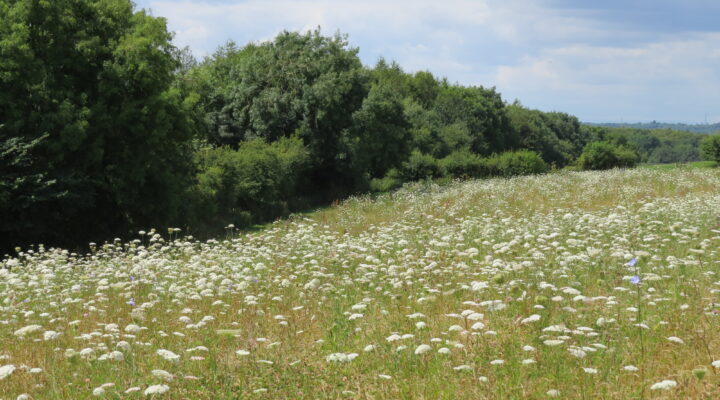 In addition to our lovely Devon sheep we have several pedigree Devon Ruby Red heifers.  These cows are used for conservation grazing of our flower meadows but in time we will grow the herd to deliver pasture fed beef as well as lamb.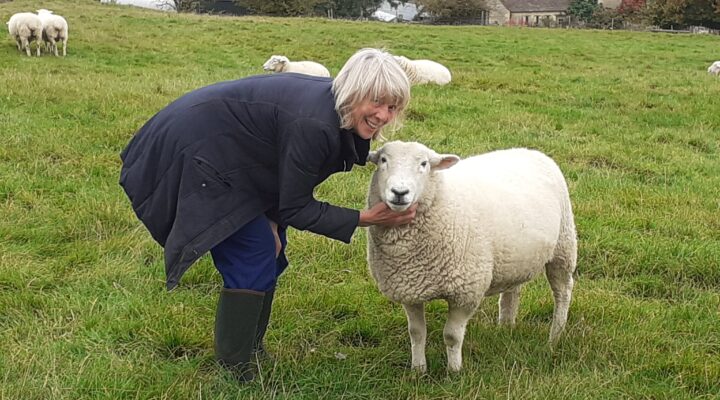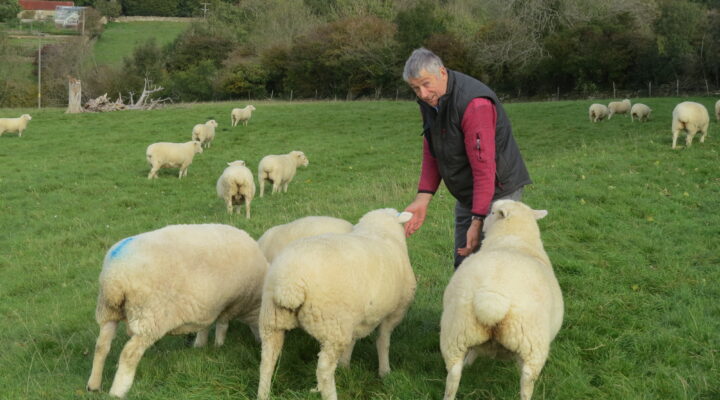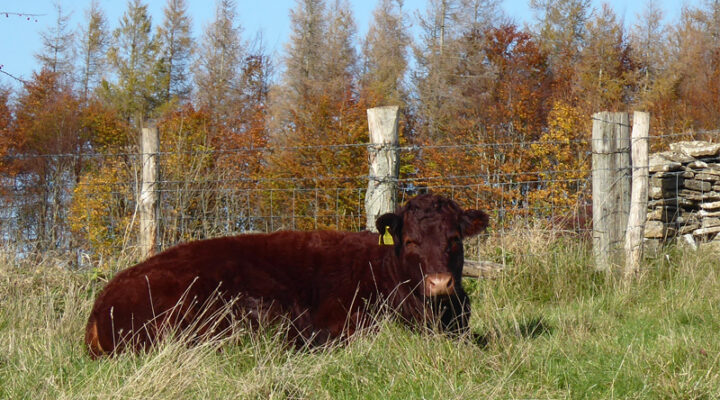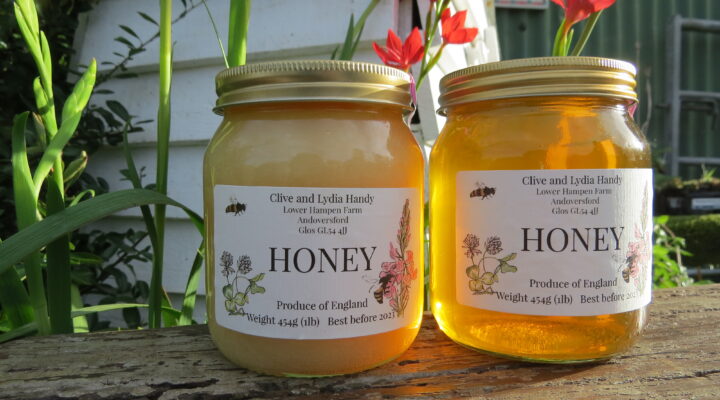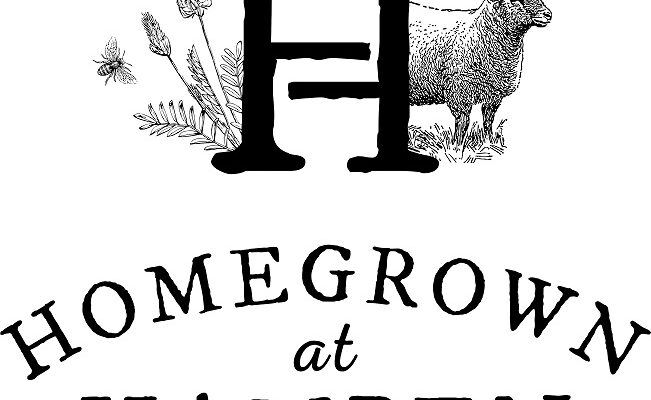 Contact Details
Address: Homegrown at Hampen, Lower Hampen Farm, Andoversford, Cheltenham, Gloucestershire, GL54 4JJ England
Telephone: 01242 820 295
Mobile: 07960 321 886
Email: homegrownathampen@outlook.com