The Butchery Box
Mail Order Service Available. Please contact us for details.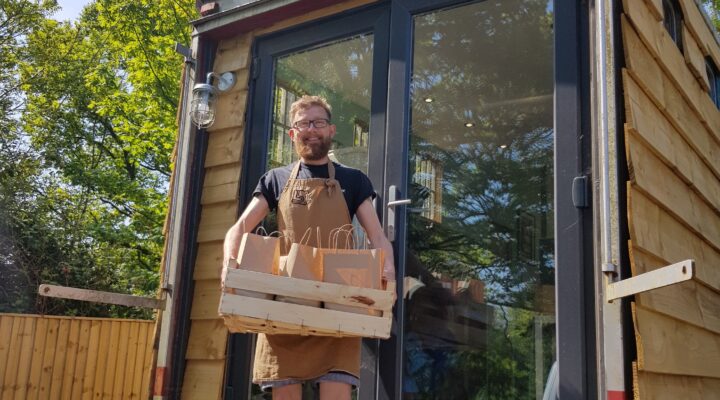 At The Butchery Box we have a fresh approach to a traditional craft.

Bringing together farms who share our values of sustainability and regenerative farming we create a range of unique Butchery Boxes.

Our box's are delivered fresh and free of charge right to your door.

We use traditional breeds including Oxford Sandy and Black Pigs, Wiltshire Horn Lambs and 100% Grass fed Aberdeen Angus Beef.

Based near Oxford on Sandy Lane Organic Farm we create sausages using natural ingredients in a range of flavours reflecting the seasons. We dry-cure our bacon to a traditional recipe. And we craft exciting flavours to pair with traditional and contemporary cuts.  Each week we curate new boxes combining this range of products.

We are proud to work from our butchery created from a converted horse truck and feel very excited about being able to bring you amazing meat from a such a quirky small space.

With 20 years of butchery knowledge behind us we aim to inspire and excite with the highest of quality meat and innovative ideas.
Contact Details
Address: Sandy Lane Farm, Sandy Lane , Tiddington, Oxfordshire, Oxfordshire, OX9 2LA England
Mobile: 07743643005
Email: ricky@thebutcherybox.co.uk