Manor Farm Belted Galloway Beef
Mail Order Service Available. Please contact us for details.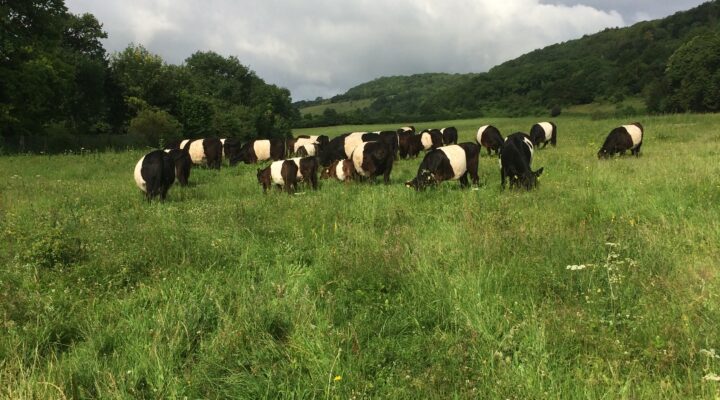 Producing delicious, nutritious, 100% pasture raised beef from our pedigree herd of Belted Galloway cattle.  Our 'Beltie' beef is sold direct from Manor Farm in the heart of the Surrey Hills Area of Outstanding Natural Beauty and yet only an hour from central London.
Our Belted Galloway cattle, otherwise known as 'Belties' are a traditional, native breed which graze happily on the herb-rich species of chalk downland and natural lowland pastures as well as browsing upon leafy hedgerows and trees.  By eating natural vegetation and pasture, the cattle grow at their own steady pace and store carbon in the soil along the way – it's amazing!
Our Belties are born and bred on the farm with high welfare and care and have been undertaking important 'conservation grazing' for over a decade, as part of the Higher Level Stewardship scheme for Natural England and the National Trust; helping to maintain the unique chalk downland habitat along the North Downs in Surrey.
Manor Farm Belted Galloway Beef
Our 'Beltie' beef is slow grown, well marbled and reflects the unique flavours of the valley pastures and chalk downland herbs, grasses and flowering plants on which the cattle feed. The beef is traditionally matured by dry-ageing on the bone for at least 21-30 days, enhancing the texture and fullness of flavour.
Being naturally reared, pasture-fed and grain-free; provides a healthier life for the cattle and provides us with superior, nutritious and healthier beef. Being grain-free beef and having a short supply chain, also helps to reduce our carbon footprint.
We only sell Farm Assured, Manor Farm Belted Galloway beef, naturally reared, pasture-fed and fully traceable 'from our farm to your fork'; provenance guaranteed.
The Beltie beef is not mass produced and therefore is available more seasonally; and is certainly worth the wait!
When buying our pasture-raised 'Beltie' beef you will meet the farmer and know exactly where your food is grown!  Share in our passion and hear about the herd and the wonderful environment in which they roam and graze.
We sell individual cuts and joints, or a selection of cuts in a beef box boxes or our re-usable, branded 'Beltie beef bags'.
Order on-line for a click and collection date, or for delivery by courier.
When buying Manor Farm Belted Galloway Beef through our on-line shop, you are not 'only' buying great tasting beef, but are also helping us to provide greater biodiversity through many environmental projects across the farm including pond creation, hedge-laying and sowing pollen and nectar species and for insects and birds.  We look forward to meeting you!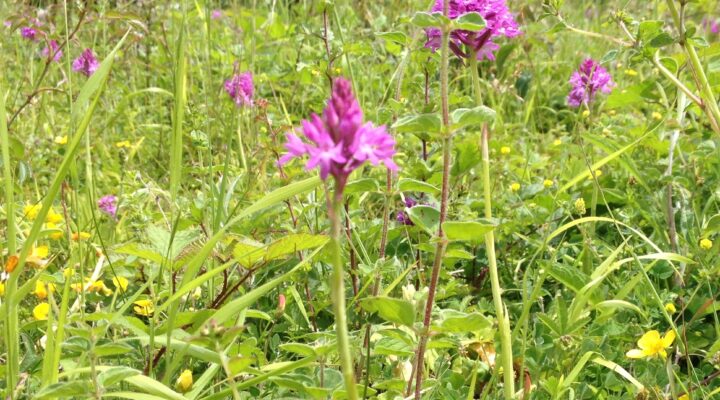 Contact Details
Address: Manor Farm Belted Galloway Beef, Manor Farm, Guildford Road, Wotton, Surrey, RH5 6QF England
Telephone: 01306730922
Mobile: 07717536770
Email: info@manorfarmsurrey.com