Treway Farm Pastured Beef
Mail Order Service Available. Please contact us for details.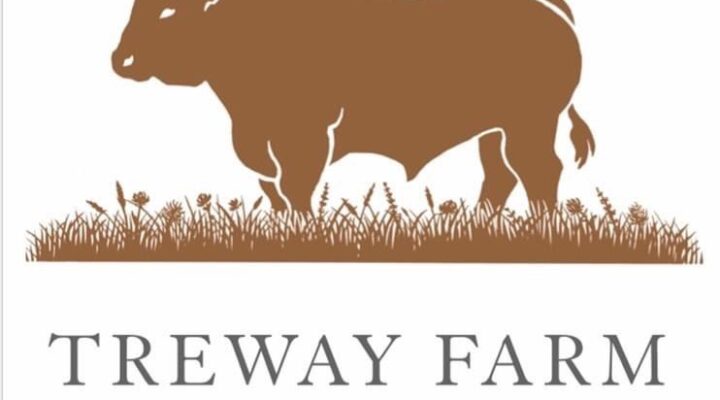 We are first generation farmers and we farm in Mid Cornwall along with our children Charlie (7) and Flora (4). Treway Farm is 300 acres and consists of predominantly hilly grassland. We purchased the farm in 2007 and set about starting a commercial herd of Limousin X beef cattle for the commercial trade. In the past few years we have made the switch to farming Beef Shorthorns in a far less intensive manner where we can give them more time to grow slowly and develop flavour whilst allowing nature to flourish around them. We are thoroughly enjoying seeing the changes to the environment around the farm.
The shorthorn beef is wonderfully marbled with fat giving it an intense flavour and melt in the mouth texture. We make no excuse for the level of fat on our beef, it shows our cattle have enjoyed a life well lived on our Cornish pasture. We hang our beef on the bone for 28 days giving it time to develop flavour and we know that 'great taste takes time'!!
In 2021 our Shorthorn Tomahawk Steak won two stars in the Great Taste Awards!
Our beef is sold directly to our customers through our website and social media channels. We courier our beef nationwide and it can also be collected directly from the farm.
We sell our beef in mixed boxes; Large (15Kg), Medium (7.5Kg) and Small (3.75Kg) or you can buy it by the piece and make up your own box! Alternatively sign up for one of our monthly beef Subscription boxes!
We are also producers of award winning free range bronze Christmas turkeys and Geese which are not Pasture for life certified but are reared to the Golden Turkey standard. http://www.goldenturkeys.co.uk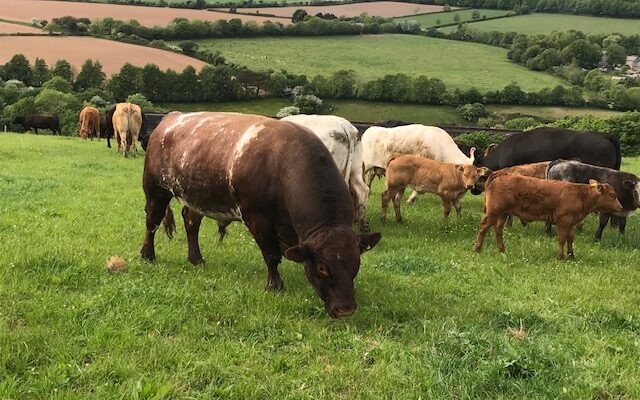 Contact Details
Address: Treway Farm Pastured Beef, Treway Farm, Coombe, St Austell, Cornwall, Pl267ls England
Telephone: 01726 883207
Mobile: 07866400667
Email: will.roseland@hotmail.co.uk