Lynns Country Foods Finnebrogue
Mail Order Service Available. Please contact us for details.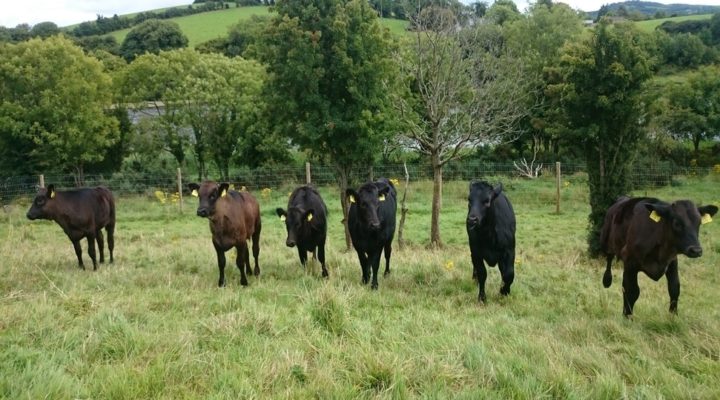 Finnebrogue farm is nestled in the ancient woodlands and rolling hills of County Down, Northern Ireland. Owned by Denis Lynn, a farmer passionate for innovation and high-quality food, Finnebrogue has been producing premium quality meat across the venison, sausage and burger categories for 23 years.
Our pastures are home to a herd of over 50 angus cows that are bred with our pedigree wagyu bulls.  All our wagyu calves are born outside in early spring and are raised on pastures full of lush grass and clovers. The animals spend their lives outdoors and are regularly moved to fresh pastures, which ensures they gain lots of weight and the soil has plenty of time to replenish. We go above and beyond conventional farming methods to ensure our carbon footprint is reduced, for example, we give our cows seaweed lick buckets to help reduce the cow's methane levels.
Finnebrogue endeavours to look at what is wrong with food to figure out how to make it the best it can possibly be, without being bound by the way it's always been done. That's why we firmly believe that farming 100 per cent grass-fed wagyu beef is the best way to supply an increasing demand for delicious, nutritious and more environmentally sustainable beef.
The wagyu meat is used to create delicious products like our wagyu beef burgers, made from 100 per cent prime cuts which is sold to local restaurants, hotels and to retailers. The beef is perfectly seasoned to complement its natural flavours, creating delicious and succulent burgers our customers love.
Finnebrogue supply wagyu beef products to leading retail and wholesalers including Booker, Costco and Aldi. With the rising awareness of the health and environmental benefits of grass-feeding, we hope to expand our product range and extend our retail listings to ensure this premium meat is more widely available to consumers.
We believe that our animal breeding and farming system produces the most delicious and sustainable wagyu beef and we're incredibly excited to continue our journey as 100 per cent certified.
Contact Details
Address: 46 Belfast road, down business park, downpatrick, , bt30 9up Northern-Ireland
Telephone: 028 44 619600
Mobile: 07812355297
Email: wagyucertified@finnebrogue.com