The Butchery at English Farm
Mail Order Service Available. Please contact us for details.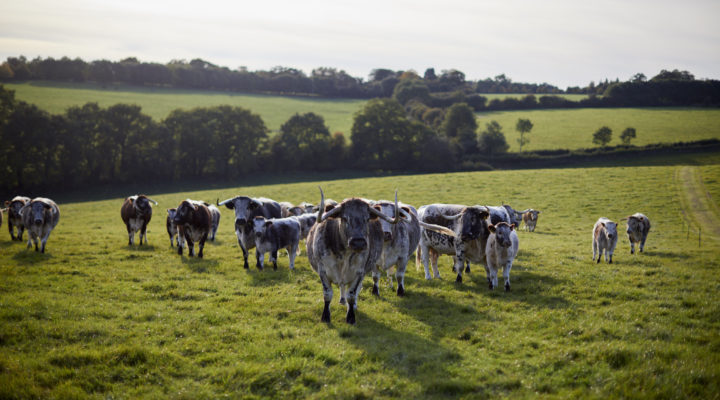 At English Farm, we are staunch believers in the benefits of a diverse pasture only diet for our animals, firmly believing in the age old adage - 'you are what you eat!'
As a new venture, we have taken the time to explore what makes the best British Beef, and have come to find that the combination of high welfare - in order to reduce stress, the best breed - English Longhorn of course!, and the best diet - diverse pasture, all combine to create a beautiful product that is full of flavour, environmentally sustainable, and is actually healthier than that of conventional grain-fed animals.
Our organic system of rotational and conservation grazing allows the animals to behave as close to nature as intended. The holistic mob stocking approach helps to build soil carbon levels and our 100% grass-fed diet allows the slow grown Beef to achieve a fuller flavour which is nutrient dense and proven to have higher levels of beneficial omega 3 fatty acids and cancer fighting conjugated linoleic acids. As stewards of the land we ensure that our organic farming system enhances the local biosphere by increasing soil diversity and health, encouraging diversity in our pastures and reinstating hedgerows for wildlife habitat.
There is no better way to ensure that our delicious beef gets the care and attention it deserves than by having our own butchery. As our Longhorns enjoy grazing outside all year round, just as nature intended, we situated our brand new chiller and cutting room inside the old cattle shed. By having our own butchery we can ensure that temperature and humidity are always at the optimal levels to achieve carcass dry-ageing of the highest quality. This also gives us the fortunate circumstances of being able to age our beef to our own schedule. Some choice cuts, such as the forerib, we have dry-aged as long as 60 days in order to produce a truly unforgettable eating experience.
Our skilled butchers come in weekly, so we can cater for most orders within a week's notice. We offer seasonal box schemes that change depending on what cuts are at their optimal stage of dry-ageing and we also cater for any custom orders of cuts that suit you.
Please order via email or by phone. You can join our mailing list at www.englishfarm.net/ to keep up to date with what box schemes, farmers markets, food festivals or farm events we have planned in the coming weeks. We also offer an overnight courier delivery service if you are not able to collect your order from English Farm.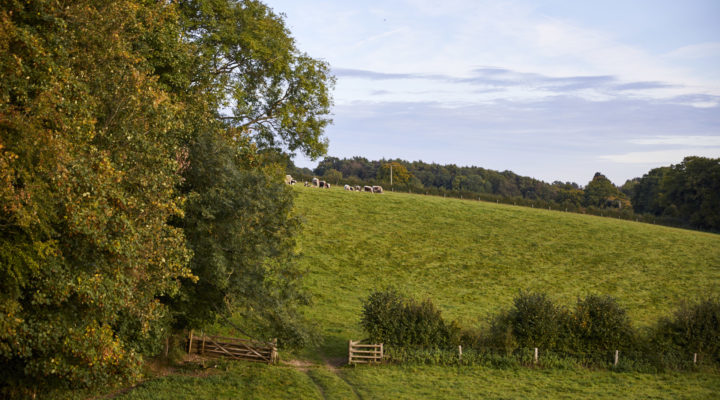 Contact Details
Address: Robert Laycock (Trading as English Farm), English Farm, Nuffield, Henley - on - Thames, Oxfordshire, RG9 5TH England
Telephone: 01491 641 125
Email: butchery@englishfarm.net