The Sandy Hill Mob Farm Shop
Mail Order Service Available. Please contact us for details.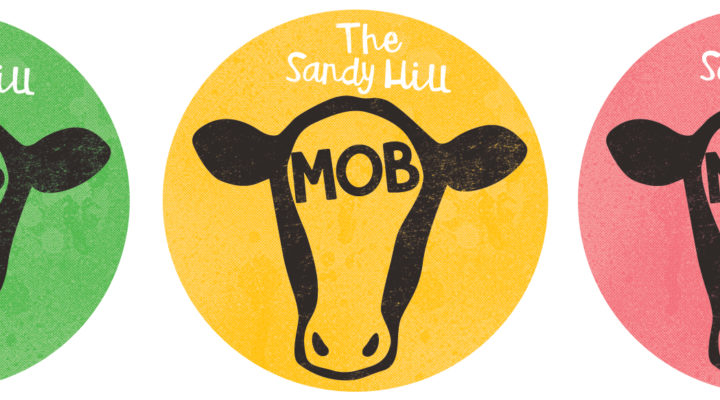 We are producing some of the finest beef from our pedigree Hereford herd. We are grazing the herd to benefit the environment through a system know as "mob grazing" (hence the name!). This entails moving the herd frequently through smaller paddocks allowing pastures to fully recover before they see the 'mob' again. They graze on a mixture of historic parkland and very diverse herbal leys, not to mention browsing on trees and hedgerows too! Their diet is rich in wildflowers, herbs and grasses and the nutrients they are accessing from this diverse mix of  plants is transferred to your plate.
More information about us and our farming management can be found here and on our website (click on the green button below).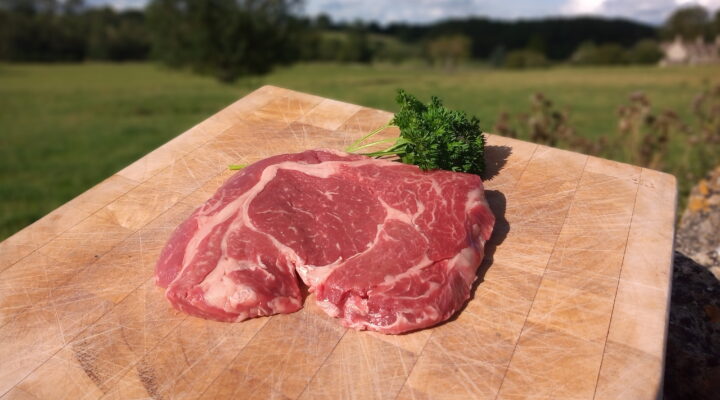 Currently we are taking one animal to the abattoir every 6 weeks. We are using Broomhall's abattoir who are small and personal and understand our requirements for high welfare to the end. The beef is hung for up to 4 weeks before being cut. We sell the beef via a box scheme directly to consumers locally and can deliver too.
Please see our website (green button below) for details of our next sale or get in touch directly.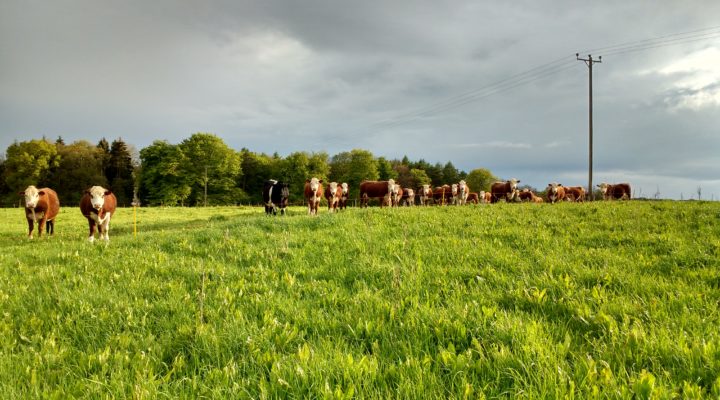 Contact Details
Address: The Sandy Hill Mob, 50, Sherborne, Cheltenham, Gloucestershire, GL54 3DH England
Email: beef@sandyhillmob.co.uk