Fife Dexters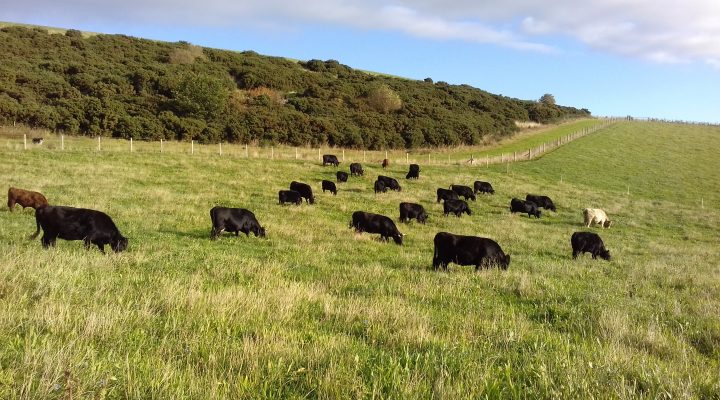 Hello. We're Kate and Robert and we have a small farm up in North Fife near St.Andrews in Scotland where we have a herd of about 50 pedigree Dexter cattle. All our cattle are 100% grass fed and we are currently nearing the end of our Organic conversion with the Soil Association
Dexters are a small, native breed (descended from the small, black cattle of the Celts) and produce delicious, juicy, marbled beef. They spend their entire lives outdoors on our farm, grazing on our clover, herbal and wildflower rich pastures and woodlands. Being a small breed means that all the joints and cuts are of an ideal family size.
We currently sell all our Dexter Beef locally, via a box scheme. Each box typically weighs about 10kg and consists of a variety of cuts from roasting joints and steaks through to mince and diced. All the beef is hung and butchered by our local artisan butcher and will be vacuum packed, labelled and ready either for eating or freezing. Food miles are minimal. We also plan to  sell our Dexter Beef at the Bowhouse Food Market (near St.Monans) on the weekend of 11-12th May 2019.
If you are interested in a Dexter Beef Box or have any other queries please contact us either via email or Facebook ('Fife Dexters') and we would be delighted to answer any questions.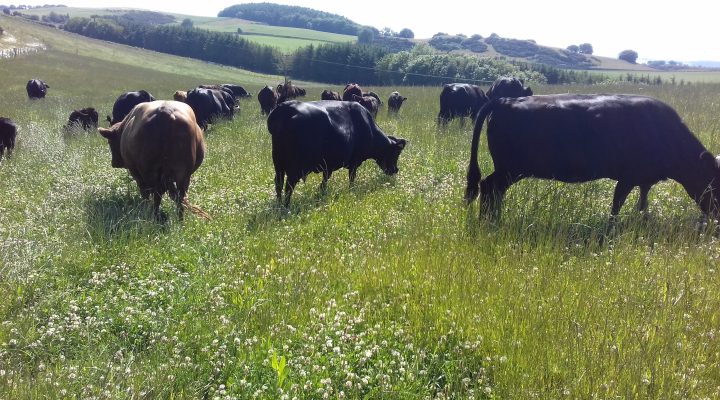 Contact Details
Address: Wester Logie Farm, Logie, Logie, Fife, KY15 4SJ Scotland
Email: [email protected]