Hampton Gay natural
Mail Order Service Available. Please contact us for details.
All our Longhorn beef is raised on ancient pastures, much of the land here at Hampton Gay hasn't changed much since the Doomsday Book. We raise our cattle in extended family groups with very high welfare of paramount consideration. We are driven by conservation and and these cows not only help our wildlife to thrive they love their diet of grasses, wildflowers and hedgerows. We think each and every farm has a terroir that flavours the beef in a unique way.
Our beef is hung for 35 days and sent out fresh. We also have a small retail unit for local customers who can pop in at any time to say hello and pick up something. We also run invite only pop up steak evenings for our customers.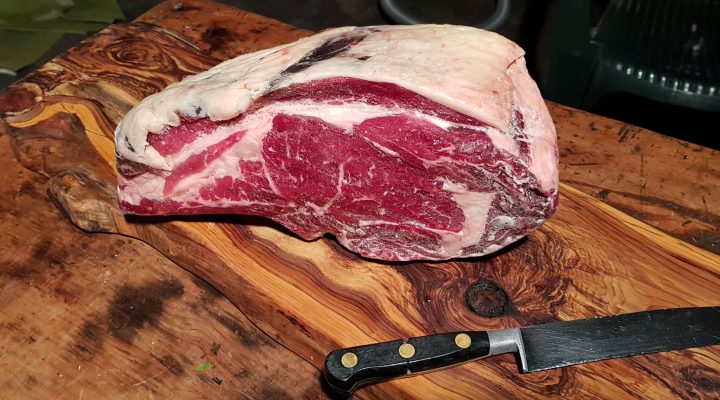 One of our prime 4 rib on the bone roasts. The perfect cut for a large family celebration. An original and special meal for Xmas, Easter and any big gathering.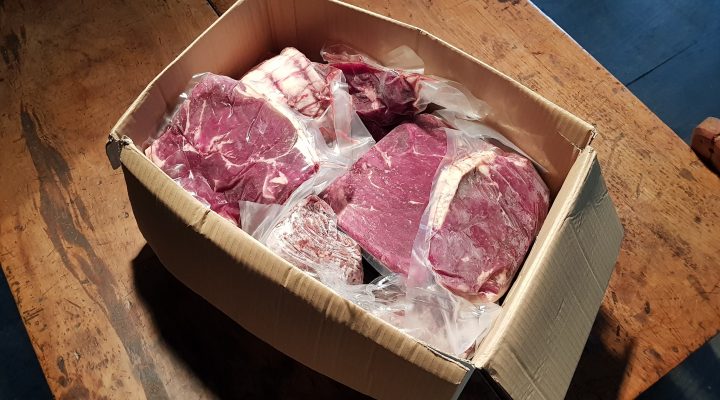 We deliver meat boxes once a month. This is a large family sized box weighing 9Kg, It contains Sirloin and Rump steaks, 2 Roasting Joints of 1.5Kg, 5 packs of mince and 5 packs of lean diced casserole steak. We deliver to London and locally to us in Oxfordshire. All our beef is hung for over 35 days and is artisan butchered.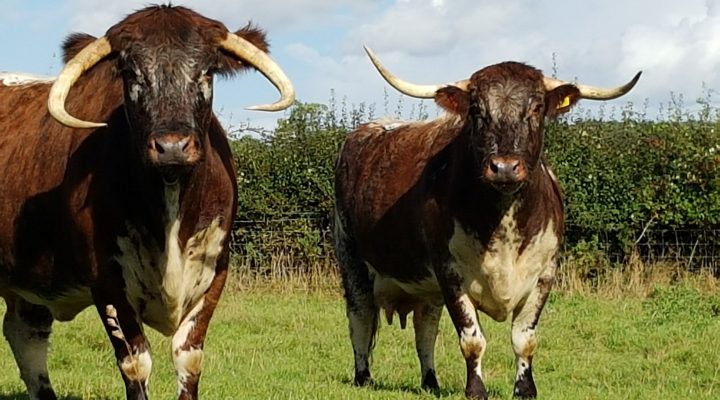 Two of our original Old English Longhorn herd mums.
Contact Details
Address: Manor Farm, Hampton Gay, Hampton Gay, Kidlington, Oxfordshire, OX5 2QH England
Telephone: 07974315684
Email: tim@hamptongay.com