The Ethical Butcher
Mail Order Service Available. Please contact us for details.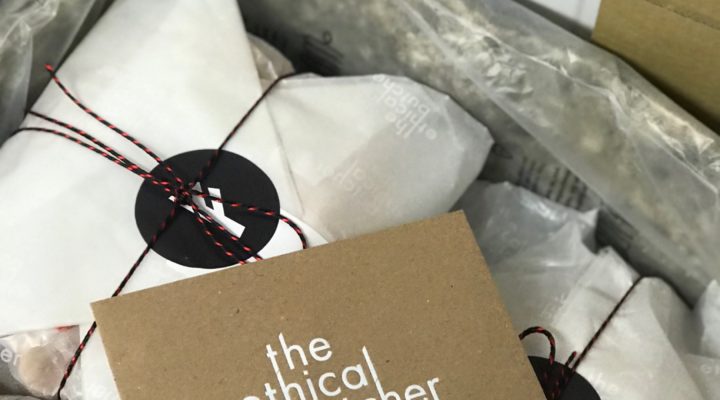 The provenance of food is now a huge consideration for consumers. There is an increasing distrust of the industrial food supply chain and a trend among consumers to be more informed about the food quality and the impact it has on the environment.
The Ethical Butcher is changing how animals and humans coexist in the food chain and how we view our place in nature. Our farmers honor natural systems and farm in ways that increase biodiversity and regenerate the land, having a positive impact on the British countryside. We believe all farming should be like this, so a proportion of our profits will be channeled into training more farmers in regenerative techniques.
Food Ethics and sustainability are topics which are increasingly important to the British public. The Ethical Butcher demonstrates that eating meat can be both healthy for the public and the environment if animals are kept properly. The Ethical Butcher will campaign against factory farming in preference for Pasture For Life and holistically managed animals. The Ethical Butcher's meat is free from growth hormones and antibiotics.
The Ethical Butcher will support the Pasture-Fed Livestock Association's campaign to challenge DEFRA's (Department for Environment Food & Rural Affairs) rules for food labeling with respect of grass-fed meat. Meat in the UK can be labeled as grass-fed if only 51% of its diet has been grass. This results in a very different product from 100% pasture-fed meat. Pasture-fed animals are healthier, the meat is better for us and the carbon footprint is significantly reduced. Download PFLA's standard here.  
The British public has become more invested in their fitness, health, and nutrition. The Ethical Butcher's 100% pasture-fed meats offer a nutritionally superior product to factory-farmed meats. Pasture fed meat does not cause the equivalent inflammation in the human body as low quality, factory-farmed produce. The Ethical Butcher's meat is suitable for people on a Primal / Paleo / FODMAP/ Ketogenic / whole food or clean eating diet.            
CHANGE THE WORLD
At The Ethical Butcher, we are delivering ethically-raised, healthy and delicious meat across the UK via next day delivery from our bespoke eCommerce website. It's time we show consumers where their meat comes from and bring some trust back into the business. We will source only from farmers who meet our very high standards of ethics. We will work alongside these farmers and support them in the training in ethical and holistic farming practices helping them to re-wild the countryside of the UK, rebuilding ecosystems and locking carbon back into the earth, helping to combat climate change.
We will also offer complete traceability to our customers showing them exactly the conditions the animals were raised in which will be as close to nature as possible.
DELICIOUS RECIPES
The meat you eat can have a significant impact on your health. We will help our customers to eat as healthily as possible, resurrecting old recipes that use different parts and different animals as well as cutting edge ideas from chefs at the forefront of contemporary cuisine. We will share these ideas through online tutorials and recipe cards.
MEET THE FOUNDERS
The Ethical Butcher is headed up by a team of Michelin Star chefs, master butchers, marketing, and meat trader.  Farshad spent 10 years in the meat industry and decided it needed reinventing. Glen Burrows, on the left, a photographer and filmmaker, was a vegetarian for 25 years before becoming an ethical omnivore and experienced a huge health benefit from including high-quality meat in his diet.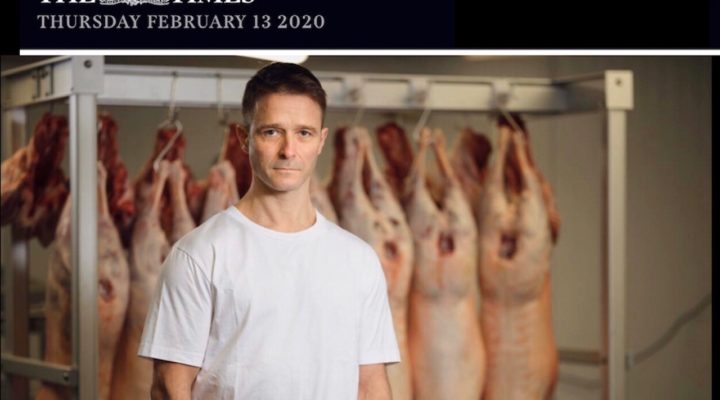 JOIN THE CRAFT MEAT REVOLUTION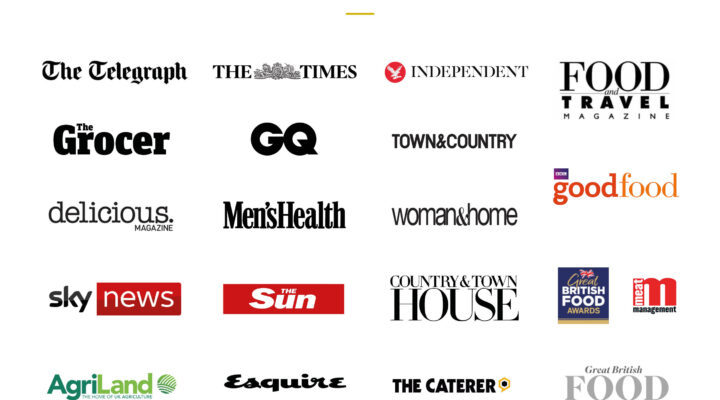 Sustainable packaging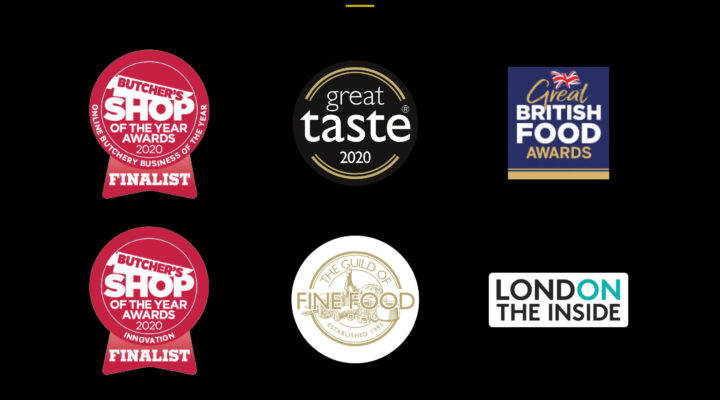 Awards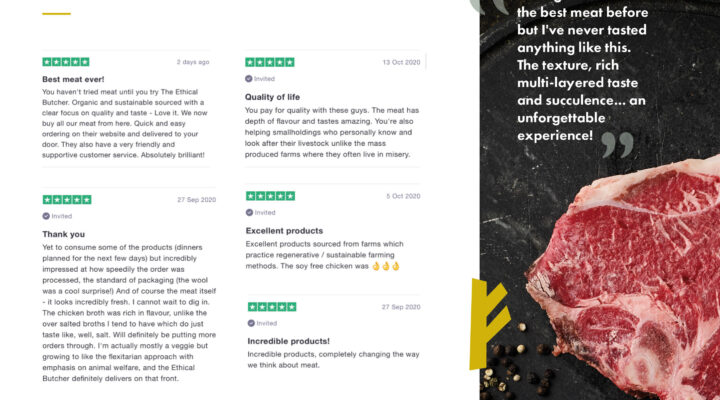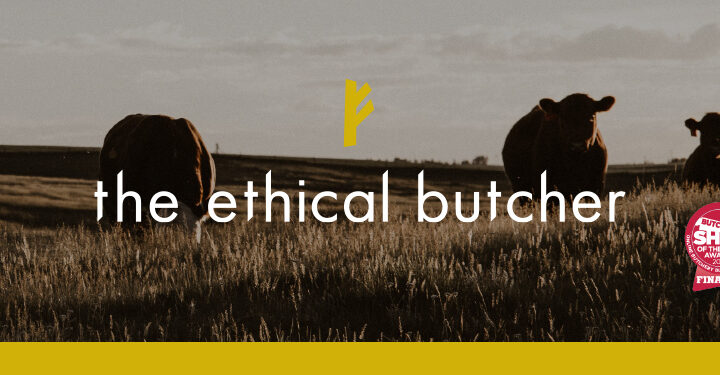 Contact Details
Address: Exquisite Range Ltd, Unit 11-12, The Atlip Center, 197 Ealing Rd, , Alperton, Greater London, HA0 4LW England
Telephone: 020 8900 8585
Mobile: 07771902293
Email: farshad@ethicalbutcher.co.uk