Farm2Fork
Mail Order Service Available. Please contact us for details.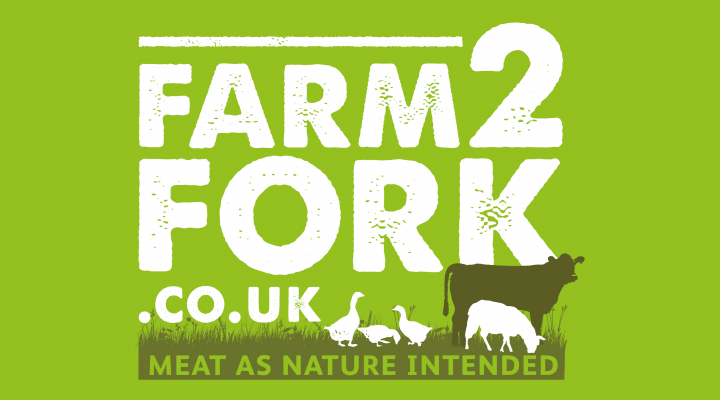 Welcome to Farm2Fork, an organic farm in Devon producing the finest naturally reared and paleo-friendly 'Pasture For Life' lamb, grass-fed beef, and pasture-raised chicken, goose and turkey.
Our animals eat well here at Farm2Fork, the cattle and sheep feeding simply on grass from herb-enriched pastures, and nothing else. The chicken, geese and turkeys benefit from a little organic grain, and all the animals live exactly as nature intended.
Both our cattle and sheep thrive in communal groups and our poultry is moved daily to fresh pastures, roaming freely in their flocks.
With our sustainable farming methods here at Farm2Fork, we are preserving the diversity of wildlife, enhancing the natural environment and creating wholesome natural products that taste great.
Because we use all-natural farming practices, produce is seasonal and reared on a small scale. This ensures that you are getting the best quality meat available.
By purchasing products through our on-farm store or online shop you are helping to support not only our small Somerset farm but the environment as well. What could taste sweeter than that?
We hope you will enjoy finding out more about us and we look forward to being able to meet you soon.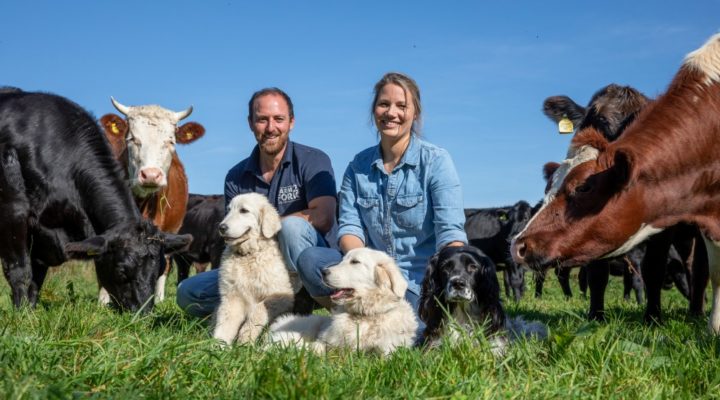 Contact Details
Address: Farm2Fork, Dalditch Farm, Dalditch lane, Budleigh Salterton, Devon, EX9 7AS England
Telephone: 01395 348218
Email: info@farm2fork.co.uk