Brightleigh Farm Shop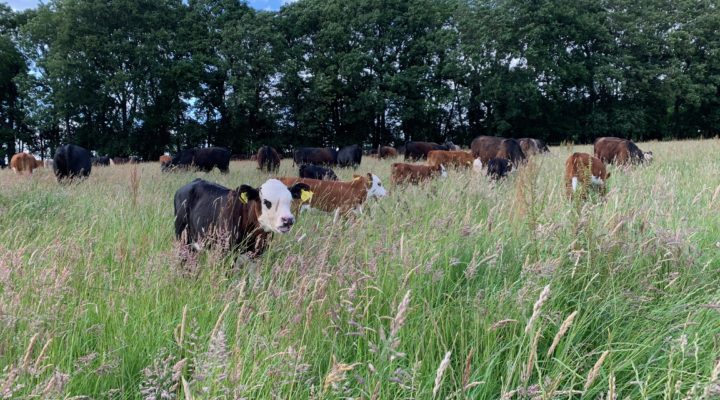 Brightleigh Farm beef is produced from our own 100% pasture fed Hereford and Aberdeen Angus cattle on our farm in the village of Outwood on the Surrey/Sussex border. We take the animals ourselves to an abattoir in Henfield, West Sussex where the meat is hung for 21 to 28 days and butchered to our requirements, vacuum packed and brought back to the farm.
We sell direct to the public from our small farm shop which is open every Saturday from 9am-3pm. when you can buy our beef plus pasture raised eggs, slow grown, soy free chicken and outdoor reared, rare breed pork, all produced here on the farm. Also find us at Ripley Farmers Market(2nd Saturday each month), Esher Farmers Market(3rd Saturday) and Farnham Farmers Market(4th Sunday).
Sign up to our newsletter here for updates and special offers and follow us on Facebook & Instagram see what's going on on the farm.
Contact Details
Address: Brightleigh Farm Shop, Brightleigh Farm, Millers Lane, Outwood, Surrey, RH1 5PY England
Telephone: 01342523606
Mobile: 07775924141
Email: info@brightleighfarm.co.uk