Court Farm Butchery & Country Larder
Mail Order Service Available. Please contact us for details.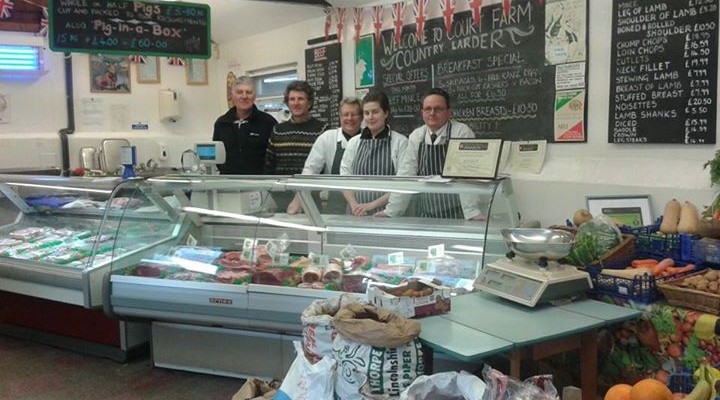 At Court Farm Butchery and Country Larder in the Kentish Village of Upper Halling - only 40 minutes from London - we specialise in our home reared "PFLA Certified" beef and lamb with the addition of  hebridean mutton sourced from a conservation grazing scheme under our management. All these enterprises benefit from our welfare friendly husbandry and our regenerative agricultural practices.
In addition to home produced meats our carefully selected range includes: locally produced free range pork, venison and other seasonal game from local shoots, free range chicken and turkey, our specialty sausages and burgers, handmade pies and pasties, as well as Court Farm home cured bacon from our free range pork supplier. We have recently added a range of local beers, wines and ciders.
Plus you will find Court Farm free range eggs, produced by Hen Pals , honey from Court Farm and other local hives, jams and pate, pickles, locally pressed apple juices, bread flour from Court Farm and Wessex Mills, freezer packs, not to mention our BBQ and Spit Roast Service featuring our famed Hog Roasts.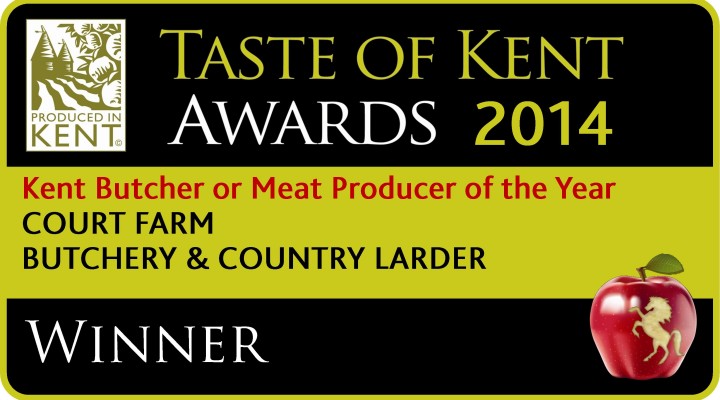 We also run a Christmas Club Loyalty Scheme; for more information ask our butchers when you visit.  Our helpful and knowledgeable staff are here to assist, with advice on different cuts and putting together orders to suit your family or special function.
We regularly run special offers and there are a number of events that the farm and farm shop run throughout the year so don't miss out please check out our FaceBook page.
You can also find us at two London Farmer's Markets: Blackheath, which is every Sunday, and Woolich which is twice monthly on a Saturday.
Court Farm Butchery & Country Larder (only 40 minutes from London!) Opening hours: Tuesday-Saturday 8am-5pm, Sunday: 9am-1pm, Monday: closed.
Contact Details
Address: Court Farm, Pilgrims Road, Upper Halling, Rochester, Kent, ME21HR England
Telephone: 01634 240547
Mobile: 07785 915580
Email: localfood@courtfarm.org