West Town Farm Shop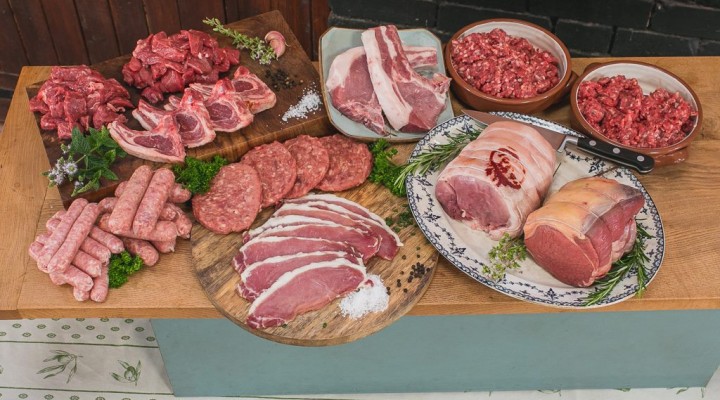 West Town Farm is an organic farm on the outskirts of Exeter. It has been run by the Bragg family for generations and is currently under the stewardship of Andy Bragg.
Andy converted the farm to organic, it's now in its 21st year of organic production, he also moved the farm from a dairy herd to organic beef and pork.
Andy kept some of his best dairy cows for breeding but brought in a Hereford bull so the herd is a Hereford cross suckler herd and they spend most of the year out grazing. The farm cuts all its own hay and silage so even when the cows are brought in for winter they're still being fed on West Town grass.
The farm produces pasture-fed organic beef, small scale rare breed pork, potatoes, apples, squash and pumpkins. The meat is sold directly to our customers at the farm gate, as well as to specific local shops, pubs and restaurants.
Our beef is hung for 21 days at a small family abattoir in Ashburton. It is then cut and vacuum packed, as is our pork and lamb, before being brought back to the farm to be sold.
We sell meat frozen from our freezers here, but we do have fresh meat weeks. If you would like to be notified when fresh meat is about to become available please contact us. We are more than happy to take advanced orders.
We also sell through The Love Local Food van and The Real Food Store in Exeter.
Contact Details
Address: West Town Farm, West Town Road, Ide, Exeter, Devon, EX2 9TG England
Telephone: 01392 811257
Email: hello@westtownfarm.co.uk