J W METTRICK & SON LTD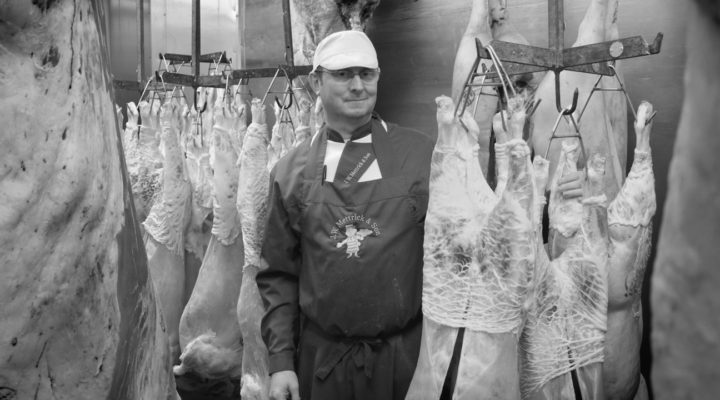 Established in 1903 Mettrick's is a 5th generation high quality, multi-award-winning family butchers. Managed by brothers John & Steven Mettrick.
Mettrick's has a small co-located abattoir where stock is processed and a cutting plant supplying a variety of products and services to wholesalers, farmers, farm shops, butchers, local cafes, restaurants, pubs, and retail outlets in the surrounding area.
Mettrick's also has a retail outlet in Glossop providing locally sourced quality meat, award-winning pies, freshly made sandwiches, and salads, an online shop delivering locally and offering a click and collect service.
Mettrick's take pride in the quality, welfare, provenance and traceability of their meat they process and manufacture and stand by the saying from farm to fork. They offer its customers the best, with a highly skilled team of butchers & bakers offering knowledge and expertise can provide all their customers with exactly what they want.
This ethos and control over the short supply chain has lead them to achieve a multitude of national awards over the years.
Contact Details
Address: J W METTRICK & SON LTD, 84 Victoria Street, Glossop, Derbyshire, SK13 8HZ England
Telephone: 01457 852 239
Mobile: 07889819188
Email: john@mettricksbutchers.com