Homestead Beef - The Beefery
Mail Order Service Available. Please contact us for details.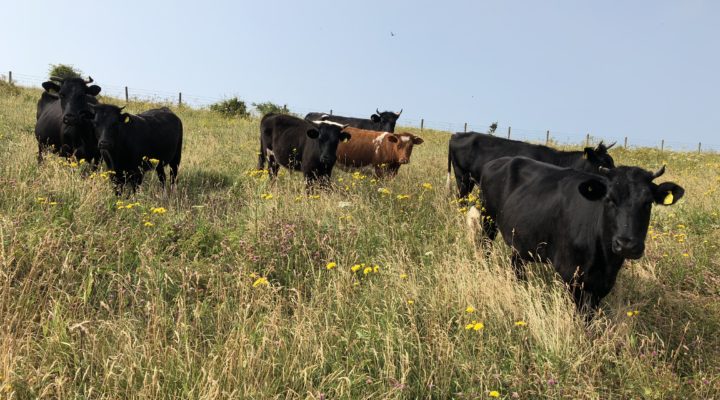 Homestead Farm is home to the Homestead Herd of pedigree Shetland cattle. We produce delicious British beef in the Kent countryside. We sell our beef online through our website and via farmer's markets and food festivals throughout Kent. We butcher all of our own meat in our purpose-built Beefery, located just outside of Dover.
About Us 
The Homestead is a small family farm on the North Downs just outside of Dover. Our herd of rare-breed, pedigree Shetland cattle live out on the Downs all year round, and only eat what grows here: fresh grass in the summer, and preserved grass, like hay and silage, in the Winter. Not just grass, of course: our cows graze meadow plants like Bird's Foot Trefoil, Red Clover, and Vetch; sometimes they might fancy nettles, or choose leaves from trees in the woods; in the autumn they will pick themselves Blackberries.
Our cattle live in family groups with mothers, daughters and sons all sharing the same fields, preserving the complex social bonds of the herd. Calves are weaned naturally: young female calves (called heifers) will wean themselves at around nine months; male calves get weaned by their mothers whether they want to be or not! We believe that keeping cows in natural groups makes them more content, and happy cows make better beef.
Raising cattle in this way is a slow process – animals spend many years on the farm before going for beef – but it is worth it. The quality of slow-grown, grass-fed traditional beef is incomparable to meat from other methods of production. Because of our cattle's pasture-fed diet, slow growth rate and natural way of life, the meat is also lower in saturated fat and higher in antioxidants.
How to Buy
You can purchase our delicious British beef from our online shop – we deliver to the whole of Kent and if you are local to us (within 10 miles) we deliver for FREE! We also attend local farmer's markets, details of upcoming dates can be found on our website and social media sites.
To find out more about Homestead Beef please visit our website and join our email newsletter list.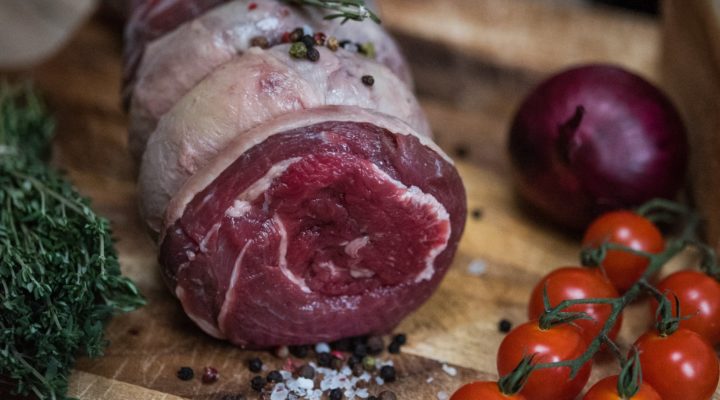 Contact Details
Address: The Homestead , Church Hougham, Dover, Kent, ct15 7ah England
Telephone: 01304 800230
Mobile: 07730398181
Email: shop@homestead.farm